All good things must come to an end and this Saturday we will bid farewell to Karen Gillan and Arthur Darvill as Amy Pond and Rory Williams in their final Doctor Who episode, "The Angels Take Manhattan." We here at Anglophenia would like to pay tribute to our beloved Ponds by highlighting some of their finest moments during their time in the TARDIS this week.
Show of hands, who else wishes they could spend a day raiding Amy Pond's wardrobe? With her micro-minis, colorful scarves, and leather jackets, Amy is arguably one of the most stylish companions in Doctor Who history. Here are some of our favorite Amy Pond style moments.
1. The Policewoman/Kissogram 
2. The Nightie
3. The Red Jumper
4.  Swashbuckling Amy 
5. Amy in America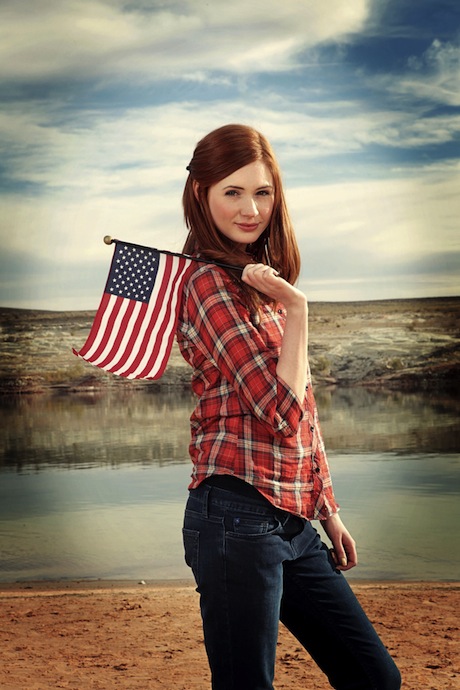 What's your favorite Amy Pond outfit?
Read More
Filed Under: