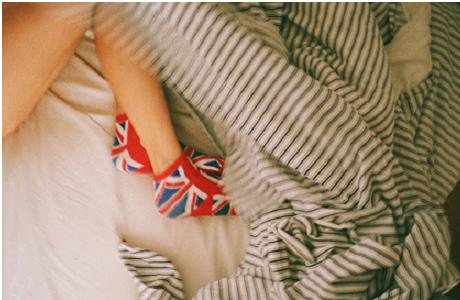 Dating a British Man is a ten-part series that will take you through the dating ups and downs, it can be considered a guide as what to do — or, what not to do — depending on how you look at it. Here are some tidbits based on my experiences dating British men from England, Scotland, Wales and Northern Ireland. Not all at the same time!
Sleeping Habits
Alright, let's not get too personal, but we all do sleep and sometimes have sleepovers. Early on in the relationship with the soccer coach we sort of just fell into bed after late nights out. But one particular night, he had gone to bed before me. By the time I got there he was fast asleep, on the edge of the bed, with his front facing the wall and his arms crossed.
What to expect
The next morning, against my better judgment, I asked, "Err, uh, is something wrong?" Him, not being a morning person, actually a grumpy bugger, grunted sleepily, "Humph! Why?" I explained I thought he was giving me the cold shoulder.
His response was simple, "I'm just a typical English man."
Oh. I was relieved to learn he wasn't upset and it's just more comfortable to sleep on his right side. Of course, I couldn't just let it rest (pun intended). I had to dig a little more. My gal pal is English and married to an English man. I asked her about her sleeping habits.
Of course she was like, "Oh dear, where are we going with this."
I explained why I was asking and she looked taken aback responding pointedly, "Why would I want my husband breathing in my face."
Ah, good to know.
What to do
If your Brit likes some "me" time during the wee hours and sleeps with his back to you then possibly get a "boyfriend pillow" to give you a cuddle. It's not creepy at all, really.

How do I know this? I'm the American Bridget Jones. She worked in book publishing and transitioned into television. As did I. She is neurotic and unlucky in love. As am I. She had a happy ending. As will I.
Read More
Filed Under: