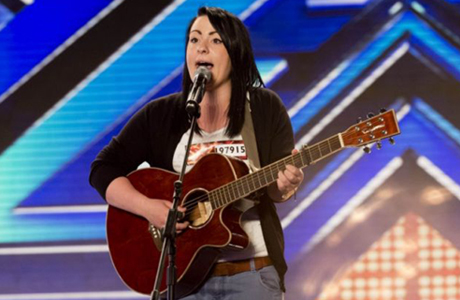 When auditioning for a show like American Idol or America's Got Talent, hopefuls are advised against performing self-penned material. After all, these shows are often little more than high-production value karaoke, and understandably so: it's hard to get a crowd engaged with songs they don't already know.
So good on Sheffield-born guitar-strummer Lucy Spraggan for bucking that trend and performing her own witty tribute to "beer fear" on Saturday's X Factor UK (August 25). Her song "Last Night" sounds a bit like Kate Nash's "Foundations" and maybe "loser" doesn't quite rhyme with "flaming sambuca," but it totally won over the audience with its boozy humor and is already No. 2 on Britain's iTunes chart.
Watch. And yes, that's Mel B a.k.a. Scary Spice on the judging panel alongside Gary Barlow from Take That:
What did you think?
Read More
Filed Under: