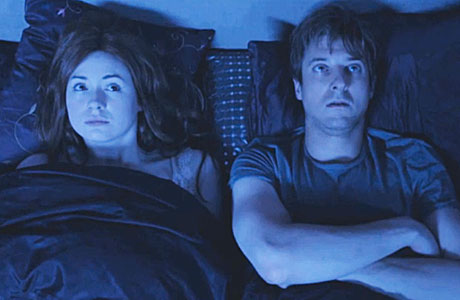 Yesterday was the picture postcard, today it's the unexpected arrival. In this Pond Life mini-series thing, the Doctor is clearly turning out to be something of a nuisance neighbour for the Ponds.
Can't wait to see Part 4: The Doctor Borrows The Lawnmower or Part 5: Can You Move Your TARDIS? I Need To Get The Car Out Of The Garage.
Asylum of the Daleks is on Saturday night (September 1st, 9/8c) on BBC America.
Read More
Filed Under: