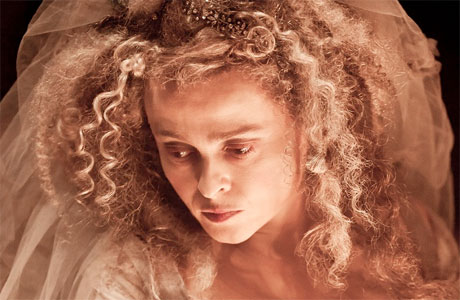 I wasn't going to make any explicit link between the cast of this, director Mike Newell's new adaptation of the startling Charles Dickens story Great Expections, and the cast of the Harry Potter films. There are a great many British films that contain one or two of the Harry Potter cast dotted about, not least because the Harry Potter franchise drew in almost everyone with a British accent and an Equity card with astonishing efficiency. And in any case, we're all grown-ups, right? We don't need to see every new enterprise through the prism of something else we already like, do we?
However, you'll notice on watching this trailer (which is subtitled into German for international use) that this movie stars Voldemort (Ralph Fiennes), Bellatrix Lestrange (Helena Bonham Carter) and Hagrid (Robbie Coltrane), and that it credits Mike Newell with directing Harry Potter and the Goblet of Fire, so stuff it, it's a magical cast reunion!
http://www.youtube.com/watch?v=OLdUO2dCIRE&feature=player_embedded
Great Expectations – which also stars Jeremy Irvine, Holliday Grainger, Jason Flemyng, Sally Hawkins and Ewen Bremner – is released in the UK on November 30, although there are currently no plans for a US release. Time for a petition?
Read More
Filed Under: