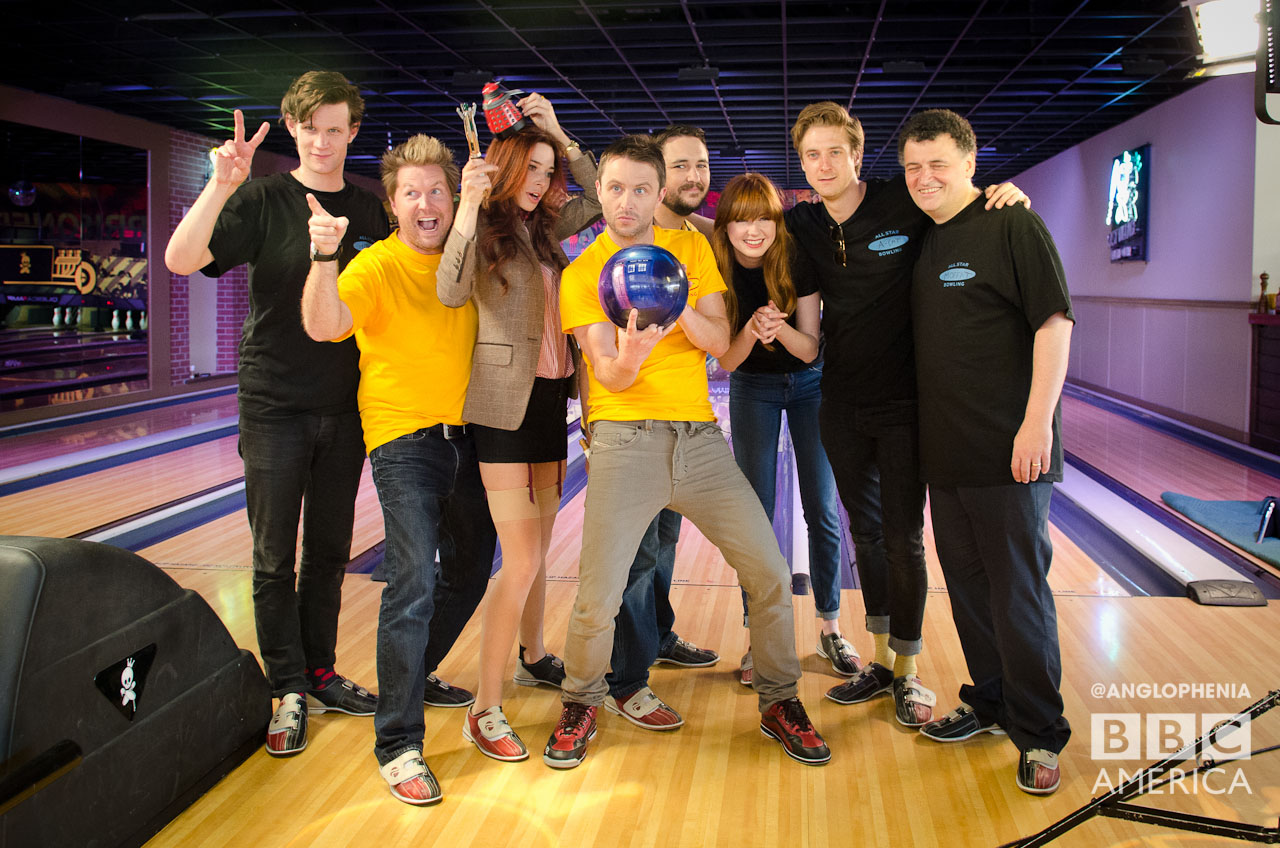 As if this week weren't already stuffed like a pot pie full of piping-hot Doctor Who goodness, the Nerdist YouTube Channel has announced that their "Doctor Who vs. Nerdist: All-Star Celebrity Bowling" event will hit the Web this Friday (August 31), the day before BBC AMERICA's Doctor Who season premiere. Matt Smith, Karen Gillan, Arthur Darvill, and Steven Moffat represent the Whoniverse, while the fez-adorned Chris Hardwick, Chloe Dykstra, Wil Wheaton, and Alex Albrecht hold it down for Team Nerdist.
I was there, watching from afar alongside Moffat's kids and his lovely wife Sue Vertue. Which member of Team Doctor Who stunned us all with his or her seemingly random bowling prowess? You have to wait until Friday to find out. Until then, here's a trailer and some snaps from the event: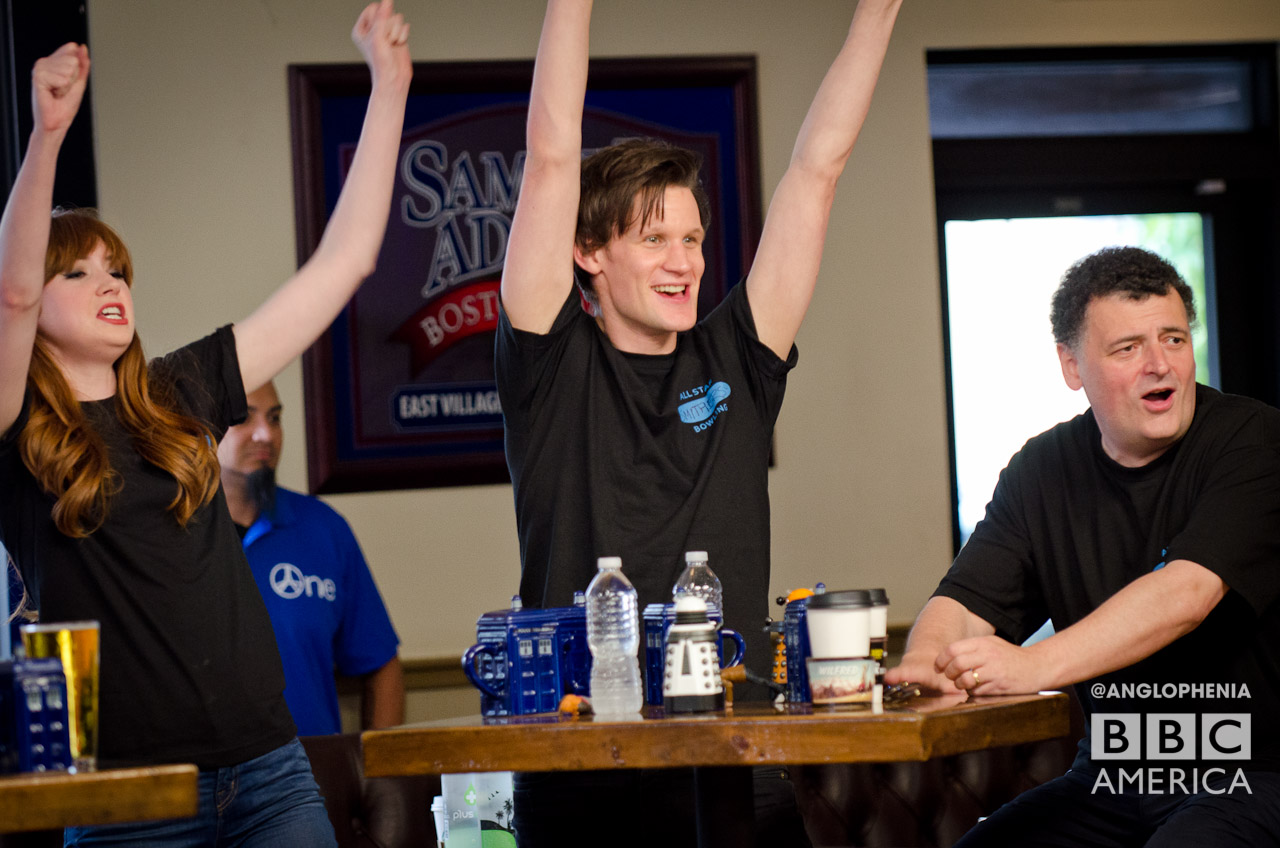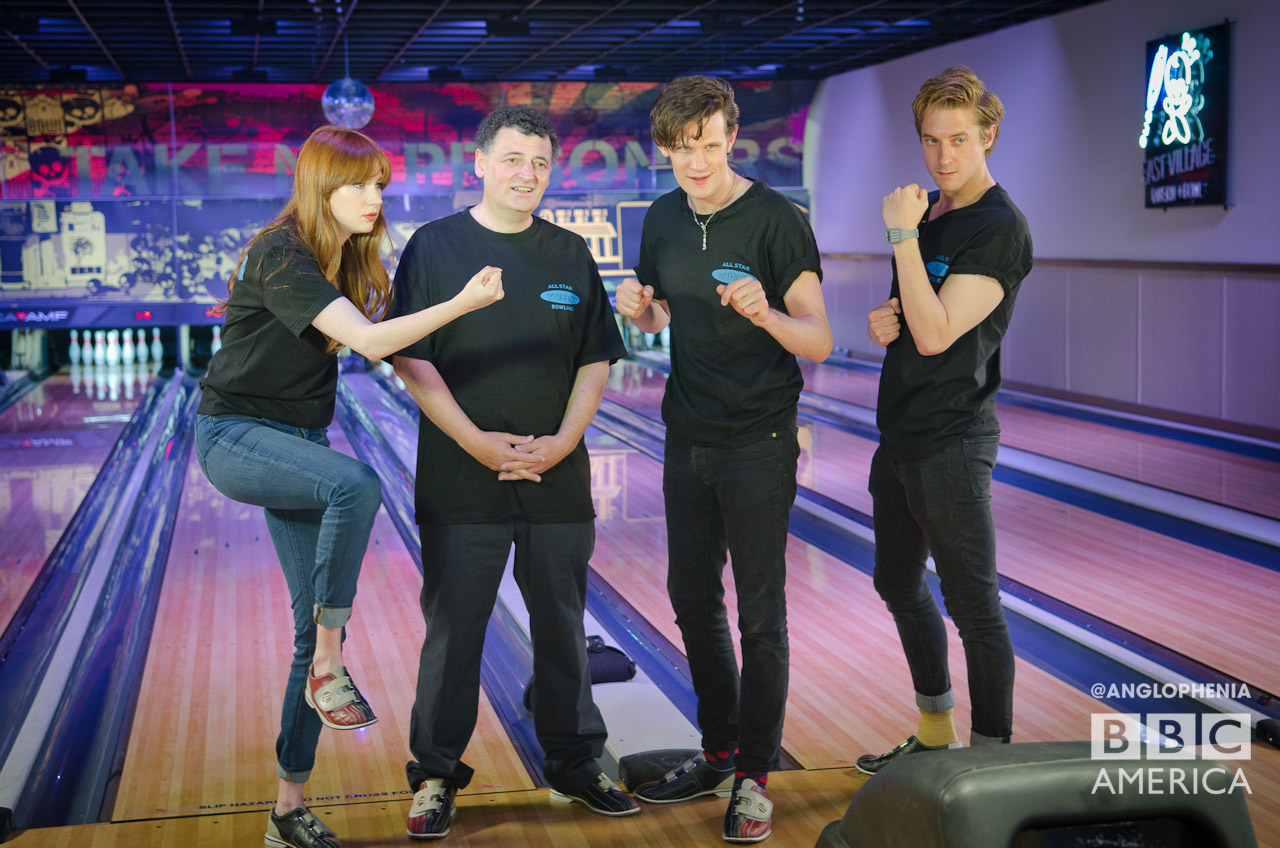 Take a guess – who prevailed in "All-Star Celebrity Bowling"?
Read More
Filed Under: