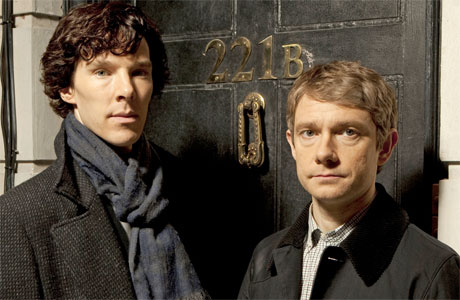 Last year, Steven Moffat teased the second season of Sherlock with just three words: "Hound. Woman. Fall." Fans deduced these words corresponded to the episodes' subject matters and correctly predicted that "A Scandal in Bohemia," The Hound of the Baskervilles," and "The Final Problem" would be adapted. Last night, Moffat tweeted this:
Last year it was Woman, Hound, Fall. This year's three words revealed tomorrow at #MGEITF #Sherlock Master Class.

— Steven Moffat (@steven_moffat) August 23, 2012
The words have now been revealed. You guys ready for this?
"Rat. Wedding. Bow."
Let the speculation commence.
Read More
Filed Under: