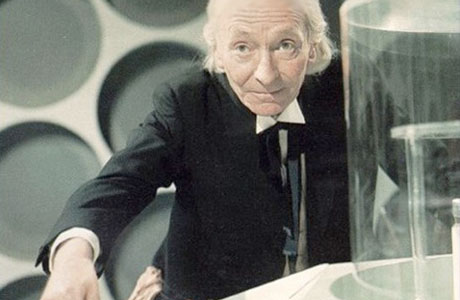 A special one-off drama for BBC Two has been commissioned to mark the 50th anniversary of Doctor Who next year, and it will be a 90-minute dramatization of the behind-the-scenes events leading up to the broadcast of the first episode, An Unearthly Child.
An Adventure In Space And Time is being written by Mark Gatiss, and will explain how a funny idea about an old man in a telephone box went from concept to script to rehearsal room to living room, and then became a national obsession with the arrival of these strange new creatures called Daleks. And according to Mark himself, the casting of William Hartnell as the irascible First Doctor played a huge part in the show's early success.
In a press release sent out by the BBC today, he said: "This is the story of how an unlikely set of brilliant people created a true television original. And how an actor – William Hartnell, stereotyped in hard-man roles – became a hero to millions of children. I've wanted to tell this story for more years than I can remember! To make it happen for Doctor Who's 50th birthday is quite simply a dream come true."
Steven Moffat added: "The story of Doctor Who is the story of television – so it's fitting in the anniversary year that we make our most important journey back in time to see how the TARDIS was launched."
Casting hasn't been finalised yet, nor is there a broadcast date (although November 23rd, the actual anniversary, seems a good place to start).
Who would you like to see playing William Hartnell? Tell us here:
Read More
Filed Under: