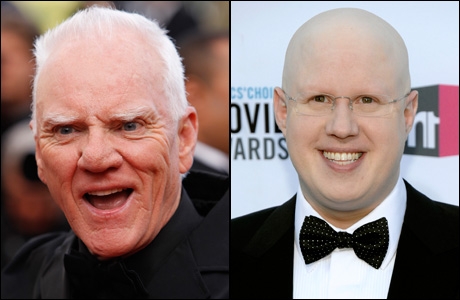 Blimey, Inspector! Looks like Greendale's going to have a small British invasion on their hands.
Filming for the fourth season of NBC's Community is well underway, and casting announcements have been made! Hollywood Reporter confirmed British veteran actor Malcolm McDowell has signed on to appear in a multi-episode arc as Professor Cornwallis for the upcoming season.
Still no word on whether or not Karen Gillan will appear for an Amy and Abed encounter (Sigh. If only…), but Abed will definitely have another British companion to pal around with this season.
TVLine is reporting Little Britain star Matt Lucas will play Toby, a fanboy who meets Abed at an Inspector Spacetime convention. Those of you who have yet to witness the show's brilliant reoccurring nod to Doctor Who, refer to the video below:
The fourth season of Community airs Friday, October 19 at 8:30/7:30c.
Which Brit would you like to see join the study group? Sound off in the comments!
Read More
Filed Under: