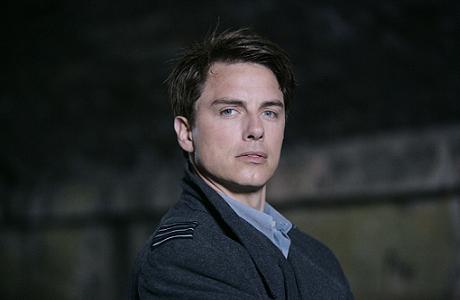 Torchwood fans stateside will be pleased to hear that a familiar face will be popping onto their telly screens this fall. Entertainment Weekly reports John Barrowman has nabbed a reoccurring role in the CW's upcoming action drama Arrow.
The new series is based on DC Comics' Green Arrow, which centers on billionaire playboy Oliver Green, who, after spending five years shipwrecked on an island, returns home and assumes a secret vigilante identity to make amends and fight the ills of society.
http://www.youtube.com/watch?v=xaq6S_Hcwn4
According to Entertainment Weekly, Barrowman will play a "well-dressed man who is as mysterious as he is wealthy … he is an acquaintance of the Queen family and a prominent figure in Starling City."
Needless to say, the Torchwood and Doctor Who star's got plenty of nerd street cred, so it makes sense that Barrowman would be sought out for this superhero drama. Producers are likely hoping that Barrowman's name will draw fans of Captain Jack Harkness in.
Barrowman last appeared on U.S. network television in 2010, playing the baddie in five episodes of Desperate Housewives. The actor was also cast in Grey's Anatomy creator and self-professed Doctor Who fan Shonda Rhimes' recent ABC pilot, Gilded Lilys.
Arrow premieres Wednesday, October 10 at 8/7c on The CW.
Has Barrowman's casting piqued your interest in the show? Tell us what you think!
Read More
Filed Under: