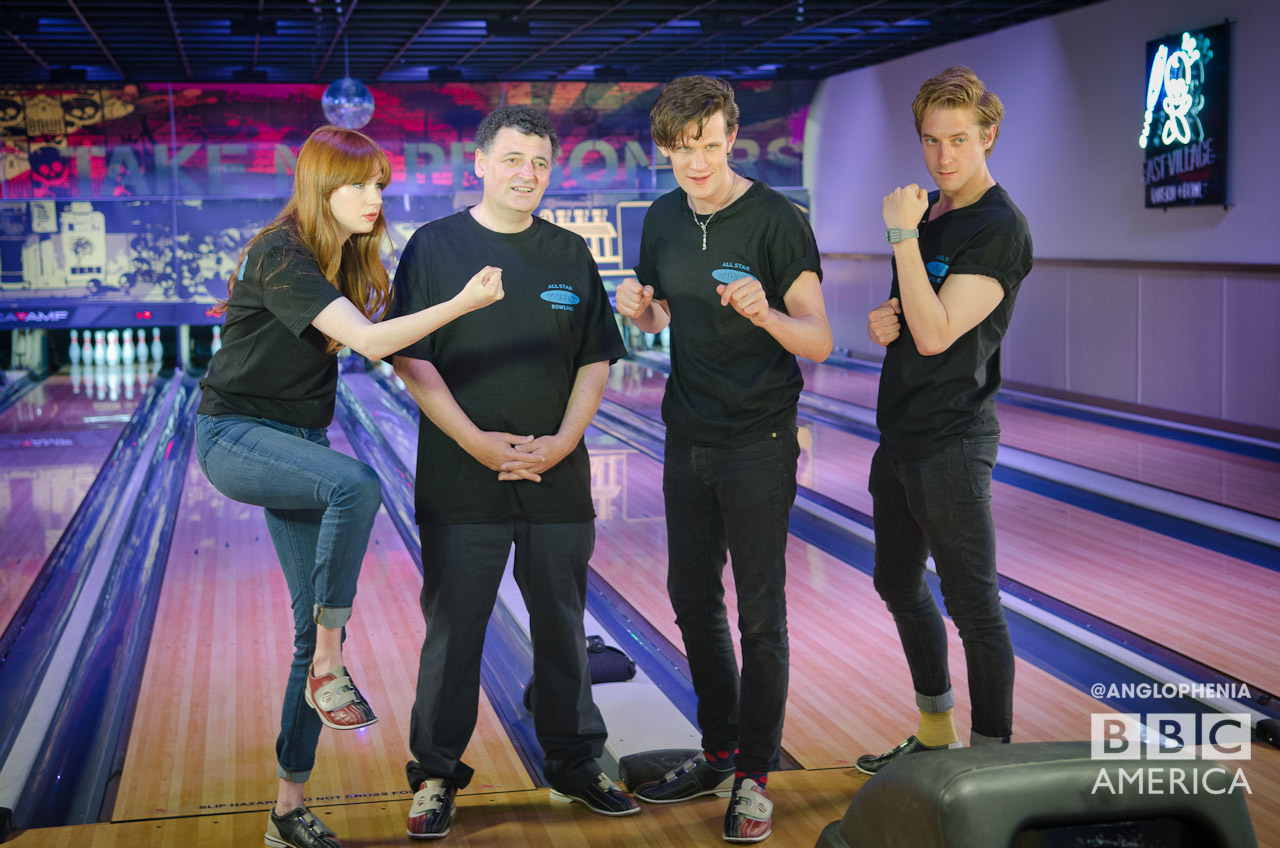 A Saturday night pastime goes a little wibbly-wobbly as Team Nerdist takes on Team Doctor Who in an episode of All-Star Celebrity Bowling, which launched today on the Nerdist Channel on YouTube. This "epic battle across space and time" took place at this year's San Diego Comic-Con, with Matt Smith, Karen Gillan, Arthur Darvill, and Steven Moffat repping for the TARDIS.
Watch as a member of Team Doctor Who leaves everyone gobsmacked with his or her mad bowling skills. (I chortled heartily at 4:53.) And mark my words, TARDIS bowling balls will be the hot new accessory this fall.
Check out exclusive behind-the-scenes photos from the event!
What was your favorite moment in today's episode? Tell us below:
Read More
Filed Under: