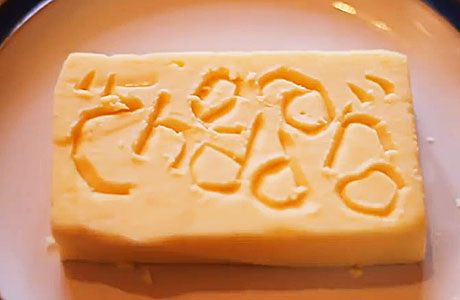 You may remember a while ago we reported on the promotional competition genuine search by the British Cheese Board to find a national anthem for British cheeses. Actually, you may not, of all the sentences to stick in the mind, that one is among the least likely, so here's a link.
Got it? Right, well there's been a winner, and as with the example we used last time, there's a certain bug-eyed what-the-hell-is-this? quality to it which almost demands attention.
So hats off to the Upbeat Choir from East London, who have taken "Land of Hope and Glory" and created something that sort of proves to everyone that the British are as bad as they/we seem, plus cruel to their own pets.
Still, Quentin Taranatino could use the phrase "incomparable curd" as the title for his next movie, so maybe it's not a total loss.
Read More
Filed Under: