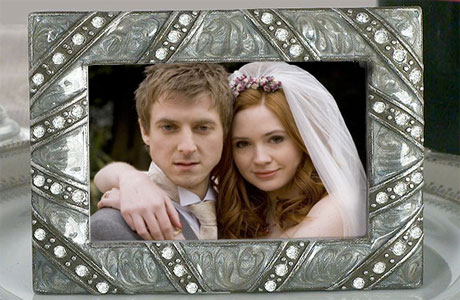 A week is far too long to wait for Asylum of the Daleks, especially now we know there's been a screening in London and there'll be another in New York tonight. So what can we constructively do to fill the time and prevent a guilty rush all over the internet to gather spoilers?
Well, the good news is there's a series of stand-alone webisodes on the way, depicting Amy and Rory Pond at home, which should tee things up nicely for Saturday night's shenanigans. It's called Pondlife, and here are Karen Gillan and Arthur Darvill to explain how it works:
So, Pondlife starts on Monday, and is available from the Doctor Who website. Got it? Now, back to crocheting that TARDIS tea-cosy.
Read More
Filed Under: