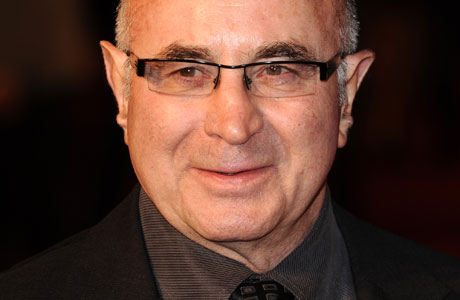 Bob Hoskins, 69-year-old British TV and movie legend, has announced his retirement from acting after an astonishing 40 year career. He has been diagnosed with Parkinson's Disease, and has opted to withdraw from public life – his last appearance will have been as one of eight 'rough diamond' dwarves in Snow White and the Huntsman – and spend time with his family and friends.
A spokesperson told the press: "He wishes to thank all the great and brilliant people he has worked with over the years, and all of his fans who have supported him during a wonderful career.
"Bob is now looking forward to his retirement with his family, and would greatly appreciate that his privacy be respected at this time."
Here are five reasons (among a great many more) why his presence in the movies will be sorely missed. Some of them are NSFW, but that doesn't make them any the less compelling:
The Long Good Friday (1980)

Salty, sweary, and hard-boiled, the essence of a Hoskins gangster is the smile that's never too far from his meaty chops, even when he's furious. Also, his face in the final scene in this film has to be witnessed to be believed.
Pennies From Heaven (1981)

Proving there was more to that hangdog face than disappointed gangsters, Bob appeared in this Dennis Potter TV play, taking the role of a down-at-heel sheet music salesman amid these dreamy dance sequences.
Mona Lisa (1986)

Another tale from the grim streets of London, and once again Bob plays the loveable rogue, the rough diamond with the heart of gold.
Who Framed Roger Rabbit? (1988)

http://youtu.be/-Dat4-k5G3s
You've seen this, right? Hard-boiled (and slightly animationist) gumshoe unwillingly helps framed toon to find justice (and his wife). That look of long-suffering impatience must have been easy to wear, given the extraordinary lengths the crew took to replicate the effects of a cartoon rabbit running wild across a real movie set.
Made In Dagenham (2010)

This is Sally Hawkins' film, make no mistake. She owns every scene she's in, but her character is given emotive weight and support by the ever-supportive Bob, willing her along.
What's your favorite Bob Hoskins performance? Tell us here:
Read More
Filed Under: