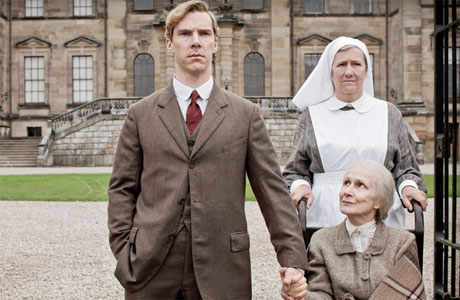 I know, I know, you've just spat your coffee all over your desk and rushed to read this without even pausing to clear up the drippy mess. Well it's true, Benedict Cumberbatch – a man we all love when he's being not only indiscreet but judgemental – has harsh words for Downton Abbey, even though its success is one of the primary reasons why his latest TV work, a BBC/HBO adaptation of Ford Madox Ford's Parade's End, got made in the first place.
This last point is not something he is unaware of, however, as he told the Reader's Digest: "We're living in a culture now that's revering, or having a nostalgia trip with, the beginning of the 1900s. Although Downton traded a lot on the sentiment in the last series…but we won't talk about that series because it was, in my opinion, fucking atrocious."
And he doesn't even particularly want fans of cosy costume drama to come flocking, either: "There was that fear, yes. I thought, 'Are we pandering to a taste?' But this is so much more sophisticated, so much more unusual. You rarely see a piece about this class of people that's this accurate, funny and pointed."
"We're not making some clichéd comment: 'Oh, isn't it awful the way there's this upstairs/downstairs divide.' This is about class and love, an elegy to a dying era. It's the final mad waltz of Edwardian society into this war-game idiocy."
Here's the trailer for Parade's End, which starts on BBC2 on August 24th.
Has he got a point? Too big for his britches? Tell us here:
Read More
Filed Under: