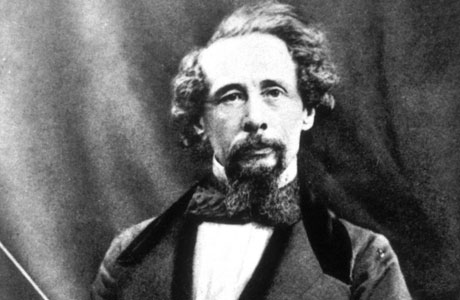 This is not an article claiming to recognise any higher truths about the futility of war, specifically war during the Victorian Era. How could it? Britain had just wrapped up the Crimean War when the last-ditch attempts to prevent the Civil War from happening were still being considered. The fact that the two wars did not overlap is mere coincidence, and it's not as though the British ceased hostilities during this period in any case.
However, there were more than a few interesting things happening in Victorian Britain while America was busy arguing, and then fighting, and then healing. Here's just ten of them:
1: Charles Darwin fights off criticism of On The Origin of Species (1859 – present day)
Did I mention arguing and fighting? Well that was happening too, especially over the ideas proported in this book, a publishing sensation, and hub of controversy too. All Darwin did was observe natural phenomena and draw conclusions based on his observations, but those conclusions, including the possibility that all life shares a common ancestry if you go back far enough, caused unimaginable turmoil among the strongly church-affiliated scientific community of the time. We're still riding the ripples from those waves even now, and making more of our own to boot.
2: Florence Nightingale opens St Thomas's Hospital (1860)
In the decade leading up to 1860, Florence Nightingale had made a name for herself as a nurse during the Crimean War. Nicknamed "The Lady with the Lamp" after soldiers noticed her checking up on them at night, she used her newfound fame to help secure support for St Thomas' Hospital, which was the first secular nursing school in the world, and still exists as a working hospital today. Trainee nurses still take the Nightingale Pledge in her honor, and her birthday, May 12,  has been named International Nurses Day.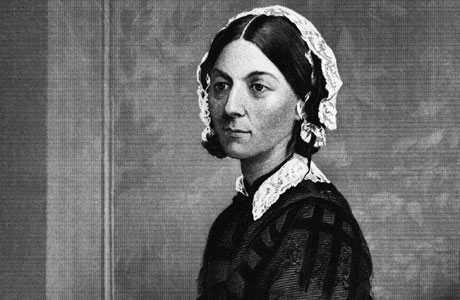 3: Charles Dickens publishes Great Expectations (1860) and Our Mutual Friend (1864-65)
To get a picture of Dickens' popularity at the time, imagine the biggest hit TV show, combined with the biggest movie franchise and throw in a couple of soap operas for good measure. His books, published in serial form, were the Twilight, Doctor Who AND EastEnders of their day, quite literally in a lot of cases, given the supernatural jiggery-pokery in some of them. He was also a social campaigner, writing on behalf of down-trodden Londoners and railing against an uncaring society. Great Expectations and Our Mutual Friends are two of his biggest, and best works. epic in scope and passionate in delivery.
4: James Clerk Maxwell gives physics an electric shock (1861 – 65)
A busy man during this period, Maxwell developed the first color photograph of lasting quality in 1861, he helped design rod-and-joint trusses for bridges, and he wrote A Dynamical Theory of the Electromagnetic Field. This was the book in which he proposed the theory that light, rather than being its own entity, was a result of similar vibrations to those that create magnetic and electrical phenomena. This unified model of electromagnetism lay foundations for the subsequent fields of special relativity and quantum mechanics. Albert Einstein was such a fan he had a picture of Maxwell in his study, and described his work as the "most profound and the most fruitful that physics has experienced since the time of Isaac Newton."
5: George Eliot publishes Silas Marner (1861)
Mary Anne Evans wrote under a male pen name, she said, to escape the restrictive stereotype that suggests female novelists only wrote fluffy novels about romance. Biographers also suggest she may have wanted to keep her private life secret, having embarked on an affair with the married George Lewis. Either way, her books were far from frivolous, and this starkly realistic portrait of a shamed weaver followed only a year after her equally well-received The Mill on the Floss.
6: Prince Albert dies, and Queen Victoria begins her long period of mourning (1861)
OK, not such a perky one this, but without the death of Albert, there would be no Albert memorial (which has to be seen to be believed by anyone who thinks the British are naturally reserved), there would be no Lake Albert in Africa. The city of Prince Albert in Saskatchewan would be called something else, and worst of all, there would be no Albert Hall in London, scene of many a musical astonishment, from the Last Night of the Proms to this farewell concert by Cream in 1968, 107 years after Albert passed away:
7: Clifton Suspension Bridge opens (1864)
Spanning over 700 ft, and 200 ft above the river Avon below, the Clifton Suspension Bridge in Bristol had the longest span of any bridge in the world when it was completed. Designed by Britain's greatest engineer – Isambard Kingdom Brunel – it was originally begun in 1831, but work ceased after local riots drove away investors. It was eventually finished four years after Brunel's death, work having only begun again after supporters and admirers had raised the funds to finish the job as a tribute to his genius. And genius it was, as the bridge is still in use to this day, carrying over 4 million vehicles across the Avon Gorge every year.
8: The London Fire Brigade is set up (1865)
The Metropolitan Fire Brigade Act of 1865 demanded that London be protected by an all-encompassing service, to take over from the less-than-impressive-sounding London Fire Engine Establishment. Their superintendent, Eyre Massey Shaw, was a reformer, and soon introduced brass helmets, telegraph communication between stations, greater use of steam fire engines, and built many more fire stations than had existed previously. Nowadays the LFB is the fourth largest fire brigade in the world, after those of Tokyo, New York and Paris.
9: Lewis Carroll publishes Alice's Adventures in Wonderland (1865)
On a recent BBC documentary about progressive rock, the musician Robert Wyatt pointed out that the British had no need to develop a surrealist tradition, the way the rest of Europe had done, because we already had the works of Edward Lear, and Lewis Carroll. And it's hard to argue with that point, when you consider quite how influential Alice In Wonderland has become as a cultural institution. Dr Seuss would have struggled to come up with his rolling anarchy without it, Roald Dahl would probably have been a little less cruel (and kids LOVE a bit of cruelty), there would have been no anthropomorphized toys like Winnie the Pooh, and 100 years on, John Lennon, struggling to find a hookline for his song about elementary penguins, would have been stuck with singing "I Am The Pussycat, goo goo g'joob."
http://www.youtube.com/watch?v=KVzyGQPgVN8
10: The Salvation Army arrives (1865)
Originally based in London's poor East End, the Salvation Army was set up by former Methodist minister William Booth, and his wife Catherine. Very much influenced by the military, the Army developed its own uniforms and hymns, and followed a similar hierarchy, in which Booth was the General and his subordinates became officers and soldiers. William's job was to preach salvation to the poor while Catherine investigated financial support for their work. However, their principle aim was to feed and clean people stuck in slum dwellings, and attend to their spiritual needs later: Soup, soap, and salvation, that's the way to do it.
For a look at New York City weathered the 1860s, check out BBC AMERICA's original drama Copper, premiering Sunday, August 19 at 10/9c.
Read More
Filed Under: