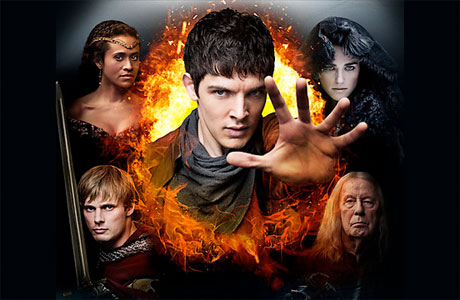 It's going to be a fun fall this year, what with Doctor Who Series 7 on the way, and then a whole series (No.5) of Merlin to follow. And as we've already stared ourselves blind at the Doctor Who cowboy TV trail, let's have a shufty at the Merlin teaser the BBC have prepared for UK viewers, shall we?
(Naturally, any Merlin fans who attented Comic-Con will have seen something like this already, but it's time for everyone else to have a go too, you can't stay on that lofty perch forever.)
http://www.youtube.com/watch?v=G5QTlOG53Bw&feature=player_embedded
And if you were preparing a black armband at the idea that this might be the grand finale, fear not. Co-creators Johnny Capps and Julian Murphy have strongly hinted they're up for more, including the long-rumored movie and animation spinoffs.
Merlin arrives on British screens on September 29th.
Read More
Filed Under: