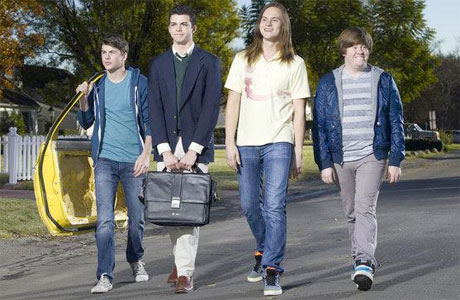 OK, so over HERE we've got the US version of The Office, and way over HERE we'll put the attempt by an unnamed network executive to rework Fawlty Towers without the Basil character. The question is, where do we put MTV's American reswizzle of our foul-mouthed friend, The Inbetweeners?
Clues abound in this trailer, which does at least show a few familiar scenes, and the extent to which you can take a very British sense of humor (and lexicon of grotesque swearing) and attempt to find an American equivalent.
But is it good enough to justify its own existence?
The first episode goes out on MTV at 10:30/9:30c on Monday, August 20.
Good, bad or indifferent? Tell us here:
Read More
Filed Under: