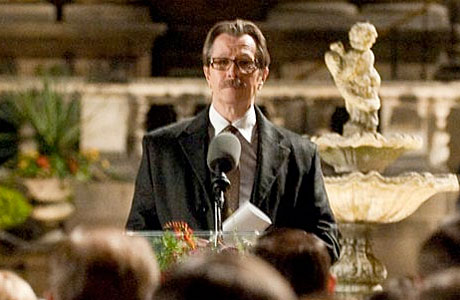 In case you missed this on Jimmy Kimmel's show last night, Gary Oldman appeared, talking about his role in the new Batman movie The Dark Knight Rises and generally being the total dude he always is.
And then they showed a 30 second clip from the film, featuring Gary as Inspector Gordon once again. And here it is:
http://www.youtube.com/watch?v=jdbx0qM6YsQ&feature=player_embedded
It's a slightly less hysterical bit of the movie than the snipped-out moments for the official trailers (the fourth of which appeared a week ago), which is alway nice:
Light and shade, light and shade…
PS: If you're into your infographics, check out this lovingly drawn depiction of every single Bat-suit since the comics began.
Read More
Filed Under: