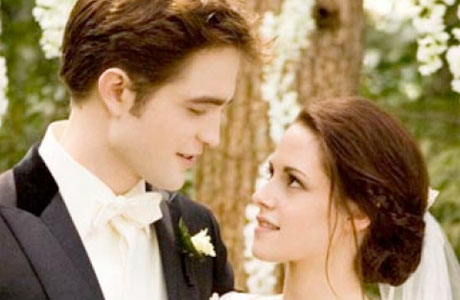 You know what would really help everyone deal with this ongoing Kristen Stewart, Rupert Sanders, Robert Pattinson affair in a responsible and adult fashion, respecting all boundaries and acting like true friends? That's right, a video in which someone who has never met anyone involved gets emotional on Robert's behalf. After all, he can't exactly go on YouTube and do it himself, can he?
No, so here's British Twilight fan (we'll let her explain why) Emma Clark expressing her true feelings on the matter (in an audibly NSFW manner), within hours of the news breaking, so that he doesn't have to:
I don't think any more needs to be said. It's none of anyone's business. It is NONE of ANYONE'S BUSINESS, and frankly this blog post explaining that, containing a video of someone crying about it, articulates that thought in such a powerful way that it basically argues itself out of existence. I am none of anyone's business, you are none of anyone's business, and so is Emma Clark.
Why are we all still here? G'wan…git!
Read More
Filed Under: