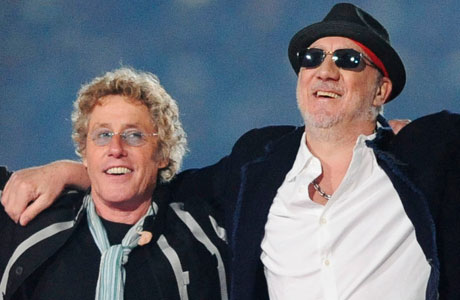 The Who are set to tour the US once more in 2013, touring their mod opera "Quadrophenia" in its entirety for American audiences. But there's one particularly special date that Rhode Islanders with long memories may wish to pay particular attention to.
The story starts in 1979, when the band's American tour juddered to a halt after some a crowd stampede resulted in the deaths of 13 fans, in Cincinnati, Ohio. There was a concert booked in Providence, Rhode Island, later that year, and tickets had been on sale, but the city's then-Mayor Buddy Cianci opted to cancel it over fears for crowd safety.
Some 33 years later, the band are coming back for a gig on February 26, and they've made a very generous offer to anyone who still has their ticket, and didn't claim the money back at the time. If they go to (what is now called) the Dunkin Donuts Center in Providence with that ticket, they will get in.
Of course, this means they'll lose the ticket, which could be an issue if you're a collector of memorabilia.
Lawrence Lepore, the center's general manager, told the Associated Press, "Somewhere, someplace, someone's got it stashed. The question is, are they willing to give that up? If they are, we're willing to take it."
And if you did toss your ticket stub away at the time, and are now regretting it, here's a clip of the band in 1979, just to really rub it in.
Sorry.
Read More
Filed Under: