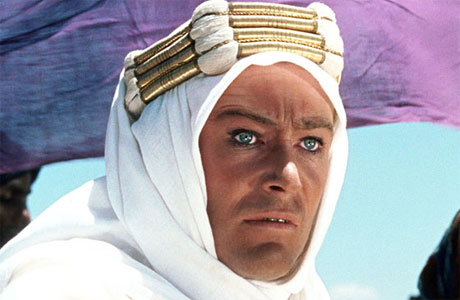 Peter O'Toole, the last of that singular actor generation of magnificently-dishevelled gentlemen carousers – including Oliver Reed and Richard Harris – has announced his retirement from stage, film and TV work.
In a beautifully written statement for the press, he said:
Dear All,
It is time for me to chuck in the sponge. To retire from films and stage. The heart for it has gone out of me: it won't come back.
My professional acting life, stage and screen, has brought me public support, emotional fulfillment and material comfort. It has brought me together with fine people, good companions with whom I've shared the inevitable lot of all actors: flops and hits.
However, it's my belief that one should decide for oneself when it is time to end one's stay.
So I bid the profession a dry-eyed and profoundly grateful farewell.
Ever
Peter O'Toole
This puts the lid on a 50 year career which saw him nominated for eight Best Actor Oscars (the most recent of which was in 2006, three years after taking an honorary trophy). He remains one of the most singular actors the British Isles has produced, specialising in playing slightly dishevelled figures of authority.
So while Peter works up the third volume of his autobiography, and by way of salute to phenomenal talent, here are just five of his most notable moments on camera:
Lawrence of Arabia (1962)
Here's where it all began, in David Lean's biopic of the war hero TE Lawrence. This was the movie that established Peter as a household name, gave him his first Oscar nomination and helped finance his decadent lifestyle. Not a bad career move, all told.
The Lion In Winter (1968)
Peter plays Henry II, opposite Katherine Hepburn and Anthony Hopkins. This trailer pretty much explains everything, except why he did not win Best Actor that year.
Goodbye Mr Chips (1969)
The musical remake of the 1939 movie of the same name, based on the 1934 book by John Hilton. Peter plays an unloveable Latin master in a Hogwarts-type private school (without all that tedious mucking about with wands and magic, but with more singing), whose life is turned sideways-left by his delightful new wife.
The Stunt Man (1980)
http://www.youtube.com/watch?v=BesLJgU0ZBs
And here's another slightly intimidating figure of authority from Peter, in this behind-the-scenes tale of runaways and broken windows.
TFI Friday (1996)
An unforgettable appearance on Channel 4's Friday evening chat show, as part of their segment Peter O'Toole Delivers Lines That Are Plainly Beneath Him, Peter proceeds to… well just watch and learn.
What's your favorite Peter O'Toole performance? Tell us here:
Read More
Filed Under: