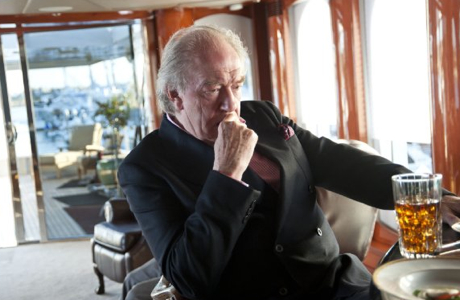 It's well known among actors that while leading roles may afford the most screen time and biggest pay checks, supporting roles offer the greater acting challenges and often juiciest lines and scenes.
As Britain's Eddie Marsan, one of the most talented character actors working today, once said, "I have friends who are leading men, and they're only ever allowed to play leading men of a certain type. But as a character actor, there's a wider variety of projects available."
While a few lucky character actors eventually become leading men – think Bob Hoskins, Alan Rickman, Rhys Ifans and Bill Nighy – most, thanks to physiognomy, build or age, are left to shine in secondary roles.
British thespians have always excelled as character actors. Back in the Golden Age of Hollywood, Donald Crisp, C. Aubrey Smith, Roland Young and plenty more regularly brightened studio releases.
The tradition continues today. Just run through the cast list for any of the eight Harry Potter films and you'll find a veritable Who's Who of British talent trotted out as characters who either instruct Harry and his adolescent pals or threaten them.
In salute of these supporting stalwarts, here's a list (in alphabetical order) of the ten busiest British male character actors working in movies today:
Jim Broadbent
The Lincolnshire-born Jim Broadbent, 63, can do it all, going from serious dramatic roles opposite Meryl Streep in The Iron Lady and Judy Dench in Iris – for which he won an Oscar for Best Supporting Actor – to musicals in Moulin Rouge to comedy in Hot Fuzz. With his lumpy Everyman's face and physique, he disappears into roles, his acting seemingly effortless. Only when you look at the totality of Broadbent's work do his vast range and talent hit with full force.
Brian Cox
He was Hannibal Lecter (though spelled as Lecktor) before Anthony Hopkins, portraying the cannibalistic serial killer in Manhunter back in 1986. The Scottish-born Cox, 66,  is one of Hollywood's most reliable go-to guys in blockbusters (Troy, the second X-Men and Rise of the Planet of the Apes). His heavy-set build and swarthy complexion have made him especially popular at playing heavies, especially corrupt and all-powerful bureaucrats, as in the Bourne films and Coriolanus.
Cox said in a recent interview in the Telegraph that he rarely watches himself on screen.
"I always think I look like the Elephant Man – I can't get used to my own image," he said.
Mackenzie Crook
Crook, 40, is blessed with a malleable face and a beanpole build that make him an unforgettable on-screen presence. He rose to comic stardom portraying assistant Gareth Kennan on the British version of The Office. That led to his best-known film part, a recurring supporting role as a bumbling buccaneer in three Pirates of the Caribbean films. Up next: it was just announced at the most recent Comic-Con that Crook will be joining HBO's Game of Thrones for its third season.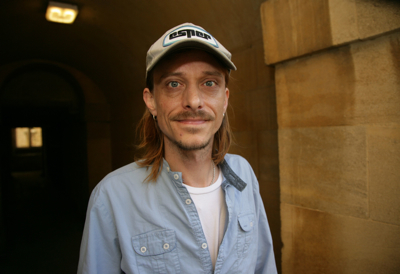 Michael Gambon
Gambon, 71, is known for his sonorous voice and basset hound face. This versatile, Irish-born actor has probably been mostly widely seen as Prof. Albus Dumbledore in the Harry Potter films, a role he took over in the third film following the death of actor Richard Harris.
"Essentially, I play myself," he said in an L.A. Times interview last year about portraying the Hogwarts head. "A little Irish, a little scary. That's what I'm like in real life."
Gambon regularly alternates between screen, TV (a car enthusiast, he has twice appeared on Top Gear) and stage work and will next turn up in the British comedy film, Quartet, alongside Maggie Smith.
Toby Jones
The London-born actor, 44, made it onto Hollywood's radar when was cast as writer Truman Capote in Infamous (2006), though he had been working steadily, mostly in British films and television, since 1992.  While plenty of leading men (Tom Cruise, Mel Gibson and Alan Ladd and more) have been short in stature, the fact that Jones is only 5 ft. 5 in. pretty much early on ruled out his playing conventional hero parts. This has not proved detrimental to his career. In 2012 alone, he has already appeared in multiplexes in The Hunger Games and Snow White and the Huntsman and on TV in the Titanic mini-series.
http://youtu.be/_uoPC-9Bk9Q
Vinnie Jones
Jones, 47, is the toughest of the tough guys. With good reason. This former footballer (he played professionally in England from 1984 to 1999, and was on also on the Welsh national team) has enjoyed a successful second career as an actor, portraying mostly thugs and gangsters. He made his debut in Guy Ritchie's Lock, Stock and Two Smoking Barrels, and followed up with roles in such Hollywood popcorn fare as Gone in 60 Seconds and X-Men: The Last Stand.
Despite moving to Los Angeles, Jones remains fervently British. In a 2010 interview with the Telegraph, Jones said he had a giant, custom-made Union Jack flag flying over his house in the Hollywood Hills.
"John Travolta once told me that it was bad etiquette not to have the American flag hanging above it," he recounted. "Know what I said? Well I must be all out of etiquette today, John.'"
Eddie Marsan
Marsan, 44, has worked with many of the screen's top directors, including Steven Spielberg, Mike Leigh, Michael Mann and Martin Scorsese since trading in his a job as a printer's assistant for acting. While often cast as abusive losers (Tyrannosaur and Happy-Go-Lucky), he is just as likely to show up as a minister (21 Grams) or a famous theatrical producer (Me and Orson Welles). His intensity shines through no matter the role, giving all of his characters an energy that makes them crackle.
Timothy Spall
He once played the titular character in a TV movie called The Fattest Man in Britain. The 55-year-old Spall does not hold down that crown in real life, but the busy, London-born actor has always been on the portly side, which tends to mean he's cast more often as rumpled, regular Joes than dashing heroes. His extensive list of credits includes appearing as Peter Pettigrew in several Harry Potter films and as Winston Churchill in The King's Speech, as well as in three films for director Mike Leigh: Life is Sweet, Secrets & Lies and Topsy-Turvy.
Spall's son Rafe (Prometheus), 29, is also a hard-working actor.
"Like me, he agonizes before taking a role," Spall said in a 2009 interview. "He wants to do work that has quality and integrity and lacks cynicism. For years he watched me sitting in front of the telly and shouting, 'This is absolute s—!' It obviously paid off."
http://www.youtube.com/watch?v=7xY3OPAfPGM
Tom Wilkinson
Wilkinson, now 64, didn't really make it as a movie actor until middle age. His breakthrough role came playing an unemployed middle manager in The Full Monty, after which his movie career took off. He has twice been nominated for Oscars, for In the Bedroom and Michael Clayton, and has played significant roles in such hit films as Batman Begins, Eternal Sunshine of the Spotless Mind and The Best Exotic Marigold Hotel.
"When I read a script I want to do," Wilkinson said in a recent interview in the Guardian, "there is an act of recognition, one of, 'I can do this – in fact, I can do this better than anyone in the world.'"
Wilkinson, known for his modesty, hastened to add that he agrees to roles in plenty of films without ever having that moment of revelation.
Ray Winstone
Winston, 55, has always maintained that his early years spent as schoolboy boxer were excellent training for acting.
"If you can get in a ring with 2,000 people watching and be smacked around by another guy, then walking onstage isn't hard," he has said.
The London-born actor, who tends to be cast as characters with a proclivity for violence, has smacked around plenty of other actors on screen, playing heavies in such films as The Departed, Nil by Mouth and The Talented Mr. Ripley and Sexy Beast.
Next up for Winstone: Playing police detective Jack Regan in a film version of The Sweeney, the popular British cop show from the late 70s, on which Winstone himself had one of very first TV roles (billed only as 2nd Youth) back in 1976.
————————-
Who is your favorite British character actor?
————————-
Read More
Filed Under: