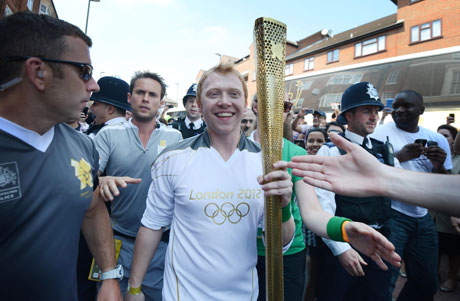 It's going to take a few years before the journalists, bloggers and writers of the world get tired of trying to make up spell puns whenever Daniel Radcliffe, Emma Watson or Rupert Grint do anything in the public eye. However, you have to admit this photo is just BEGGING for a "lumos!" or "incendio!" or even "accio Olympic Torch!" by some wiseacre with an overdeveloped sense of snark (hello!).
So yes, it's Rupert, carrying the torch through Middlesex University yesterday:
And no, it's not a horcrux, we've checked.
Read More
Filed Under: