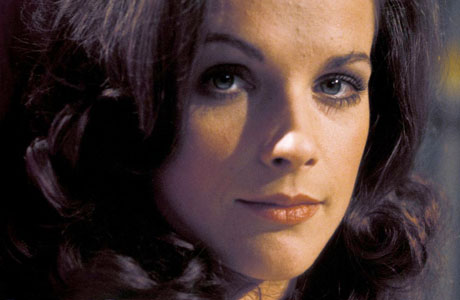 I'm writing this on behalf of every Doctor Who fan who finds it hard to know what the appropriate response may be when one of the many actors who gave their favorite show life, loses theirs. I've never met the actress Mary Tamm – whose death from cancer at age 62 was announced today – most likely very few people reading this have, and yet, ever since her stint as the first Romana in the last '70s, playing an impossibly glamorous Time Lady opposite Tom Baker's Fourth Doctor, she (or rather Romana) has been a very real part of my mental landscape.
So much so that whenever Mary popped up in subsequent TV shows such as Brookside, EastEnders or Jonathan Creek, there was a mometary jolt of excitement, a disconnect in the on-screen reality, as if Romana's sudden appearance in Albert Square had to be rationalized quickly and then settled back down again: "it's Mary Tamm the actress, you dolt!" A classic fannish response, and one Leonard Nimoy could tell you a lot about.
That's not to say she should be viewed solely though the prism of one role. She appeared opposite Jon Voight in The Odessa File, she was in the Likely Lads movie, and had a long and distinguished stage career, interrupted only by her illness. Outside of work, she had a husband called Marcus, a daughter called Lauren and a grandson called Max.
But that's a side of her life we're not really qualified to comment upon. That's the side that niggles at the people who sneer at the social media cult of RIP-ing every celebrity, as if they were close family friends, or paying tribute as if the world has been waiting for their thoughts on the matter. But the fact is, when a part of your mental landscape is disturbed, it's disconcerting. Something needs to be done to restore equilibrium, and the appropriate response is a moment of silent contemplation, and yes, some form of brief tribute.
So, with that in mind, I'd just like to say farewell to Mary Tamm. She was great in Doctor Who, a haughty presence next to the Fourth Doctor's rakish irreverence, and I'll miss that moment of Whovian confusion whenever she appears on the TV.
Read More
Filed Under: