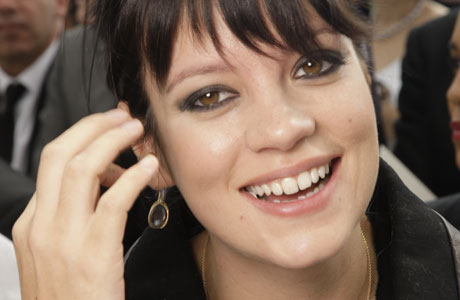 Despite looking for all the world as if she has taken a step back from showbiz in order to raise her daughter Ethel, Lily Allen (or, to give her married name, Lily Cooper), has actually been incredibly busy of late.
She's been working on the score for the Bridget Jones stage musical, continuing work on her vintage clothing emporium Judy In Disguise, and – joy of joys! – started working on her third album.
And now, according to reports in the Daily Mirror, she's expecting her second child, and has already been for a three-month scan.
The tabloid quoted 'a friend' as saying: "Lily has started telling her friends and everybody in her close circle is so excited for her. It was a surprise but Lily and Sam are thrilled. The pair of them have loved every minute of ­parenthood so far and wanted to expand their brood quickly. So it's great timing."
They continued: "Her bump has popped out very early – far earlier than the last ­pregnancy. She's been joking she feels six months pregnant already."
The actual real Lily has yet to confirm anything, except to say this (on her Twitter feed) on the topic of that third album: "You will be pleased to know that i am currently in the f**king studio with [producer] Greg Kurstin. No big deal really, i'm just throwing s**t at the wall and seeing if anything sticks."
That'll be the influence of Ethel, probably.
Read More
Filed Under: