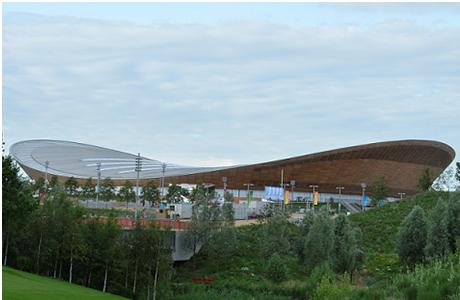 While it is quite an honor to host the 2012 Olympics, it sounds like some Londoners are biting their nails over what's to come. Let's try and help calm some nerves with the below list of how London is changing for the Olympics:
1. First stop, Heathrow
80 percent of travelers will be arriving to the London Games via Heathrow International Airport. The airport has made major changes by offering check-in and baggage collection at the Olympic and Paralympic Village; recruiting and training 1,000 volunteers to meet and greet passengers arriving for the Games and assist all passengers on their journey; and providing multilingual staff for arriving and departing passengers.
2. More People, More Traffic
It is estimated that 10 million people will be attending the Games. The Olympic Route Network (ORN) – covering 170 miles of UK roads, as well as 109 miles in the capital, a third of which will have Games Lanes – will start operating just two days before the Olympics, and will be used for three weeks, reports BBC News. Transport for London (TfL) extended Tube lines and upgraded London's traffic network ahead of the Games, while a state-of-the-art transport center will aim to keep the capital moving and provide live traffic information to media outlets. Ticket holders are urged to use public transport, walk or bike to events.
3. Location, location, location
The Games will bring in extra revenue to local businesses. Stratford in the London Borough of Newham, East London, where the Olympic Village is located, is one of the capital's most diverse and economically deprived areas. Aside from regeneration benefits for the community in and around Stratford, the staging of the Games is also predicted to bring  ample  tourist revenue to the capital. The London Business Network offers tips on how to utilize the increased tourism.
4. If you build it, they will come
One of the reasons London won the 2005 bid was based on its commitment to sustainability and the promise to re-use the buildings. The Olympic Stadium will be the new happy home to a mega soccer stadium. The Velodrome will become a cycling center for the Eastway Cycling Club. The basketball arena was built in a manner that it can be disassembled and sold. It will most likely go to Brazil for the 2016 Olympics. The handball arena is being recycled as a music venue.
5. Win-win
On an even brighter note, homes near the main site have increased in value by nearly £70,000 since London was awarded the Olympics seven years ago, according to The Independent. House prices in England and Wales have risen by 24 percent on average over the same period.
Do you think London has held up their 2005 promise?
Read More
Filed Under: