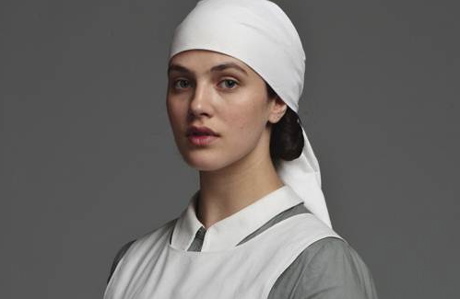 Call it the Downton Abbey effect. The name Sybil is back in vogue and credit is given to the popularity of Downton Abbey, the Emmy-winning, British period drama.
On the show, Sybil, played by British actress Jessica Brown Findlay, is the youngest of the three Crawley sisters, the aristocratic family occupying Downton Abbey.
According to Nameberry.com, Sybil was the fifth most popular name searched on the baby-naming site during the first six months of this year.
"The lovely Lady Sybil Crawley has restored the image of this name as expertly as she nursed the wounded soldiers at Downton Abbey," the site reported. "The taint of multiple personality disorder is gone now that the other Sybil has confessed she was faking, and that few people remember the ancient oracle who first defined the name."
Other newly trendy names included those for characters from The Hunger Games and Game of Thrones and the handle Gatsby, presumably thanks to the forthcoming film version of F. Scott Fitzgerald's The Great Gatsby, starring Leonardo DiCaprio in the title role.
Now if the name Edith – she's the middle, somewhat equine Crawley sister, portrayed by Laura Carmichael – takes off, then we'll really know that Downton Abbey has arrived.
—————————-
Which Downton Abbey character would you name a child after?
—————————-
Read More
Filed Under: