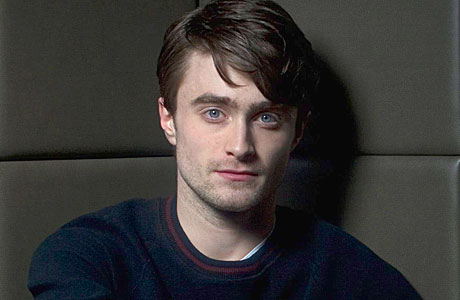 Of course it's very important for actors to be able to show their range. Their job is all about pretending to be other people, and not everyone is a supernatural child that attends a wizarding school, while dealing with death threats from a resurrected snake-faced man with curiously long fingernails. Barely anyone is, in fact.
But it's still a little strange to consider Daniel Radcliffe, who does such an impressive job of looking rattled by bewildering circumstances, as the leading man in a When Harry Met Sally-style rom com. Not that he'd be automatically dreadful, it's just something of a gear shift.
The film is called The F Word (the F in question meaning 'friend,' not what you were thinking)  and it features Daniel and co-star Zoe Kazan attempting to work out if boys and girls can ever be just friends. Daniel plays a man who seeks to prove that they can, but of course, things become more complicated than he intends them to, especially as the girl he's so keen to keep his hands off already has a boyfriend.
The script, by Elan Mastai, is based on a play called Toothpaste and Cigars, by TJ Dawe and Michael Rinaldi, and shooting starts in Toronto in August.
This will add to Daniel's already impressive tally of post-Harry Potter movies: including the relatively low-budget Kill Your Darlings, and the adaptation of Joe Hill's horror novel Horns.
Read More
Filed Under: