For the second year running, there was a Whovian Sunday at San Diego Comic-Con. Sonic screwdriver-brandishing fans packed Hall H for a panel that featured Doctor Who's Matt Smith, Karen Gillan, Arthur Darvill, lead writer/executive producer Steven Moffat, and executive producer Caroline Skinner. The atmosphere was as electric as panels past, with zings of oddball wit from überfan and moderator Chris Hardwick from The Nerdist.
But amongst all of the cheers and celebration, there was an inescapable feeling of sadness. After all, the upcoming season of Doctor Who will see the departure of the Doctor's beloved companions the Ponds – played by Gillan and Darvill.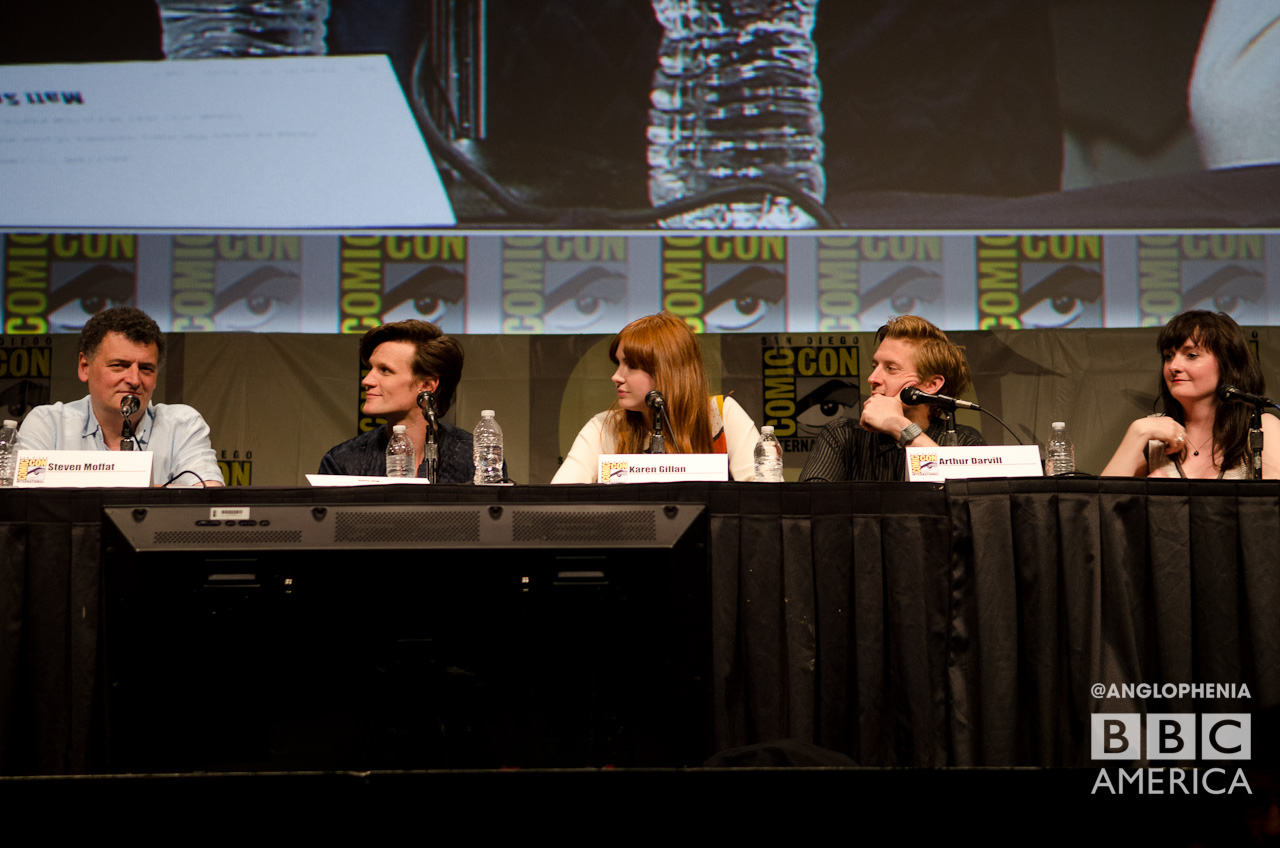 "I couldn't stop crying for two weeks," said Gillan, remembering when she learned that her character Amy Pond would be leaving.
"I've made my best friends on this show," she added. "I'm going to miss running down corridors from imaginary monsters."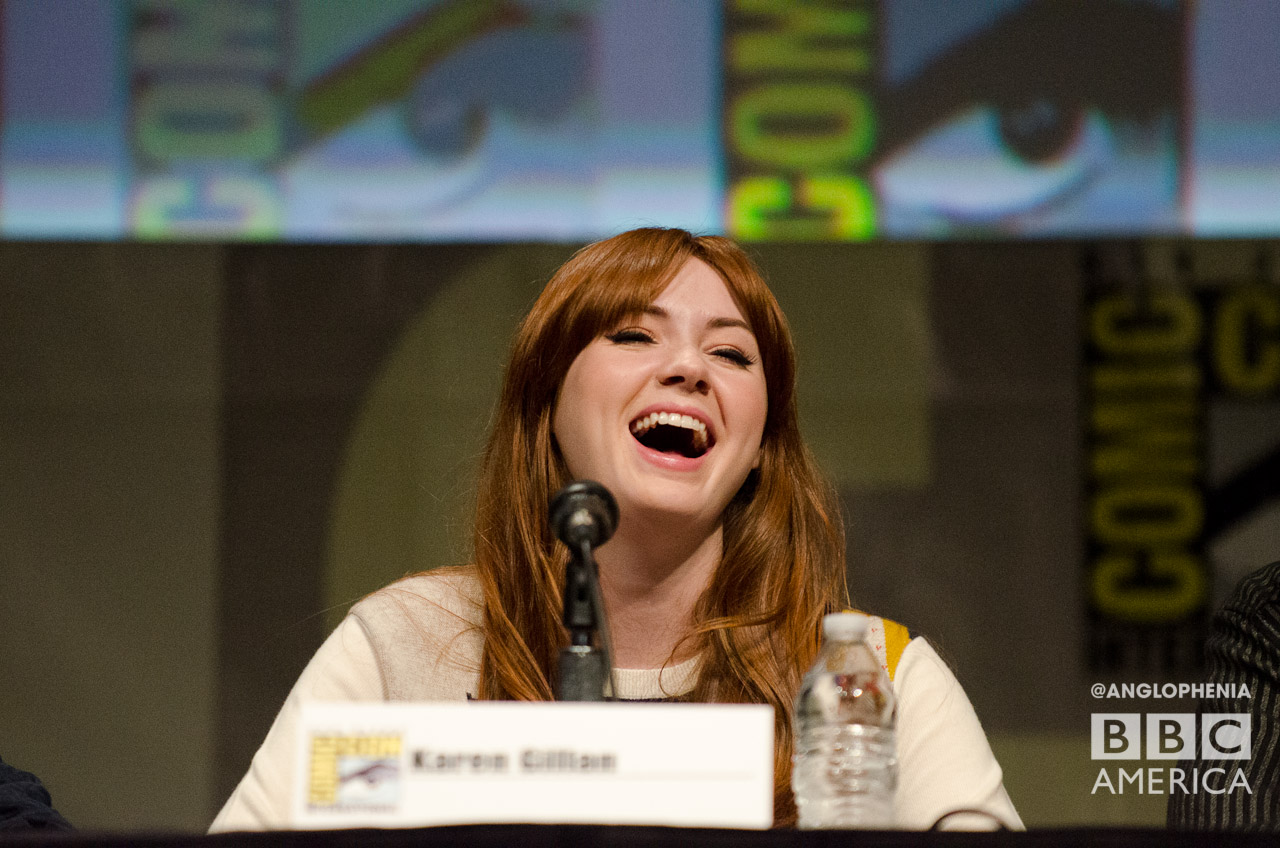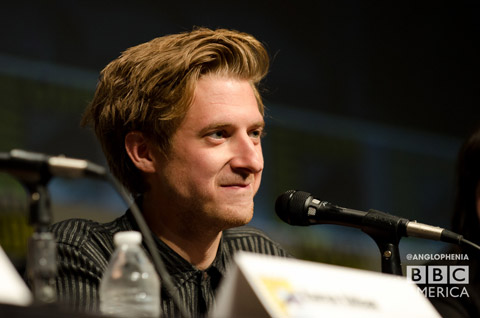 Moffat said that writing the Ponds' final episode was "genuinely, properly sad," considering his real-life friendship with the actors. And Matt Smith lamented the loss of "his two favorite companions."
But as Chris Hardwick noted, "We say goodbye to people that we love, but we form new relationships with people too," alluding to the appearance of a new companion played by Jenna-Louise Coleman.
Matt Smith spoke to the ephemeral nature of the series, "This show isn't about us. The show is the star. Each week it can be anything.
"The heartbeat of the show is in the quality of writing."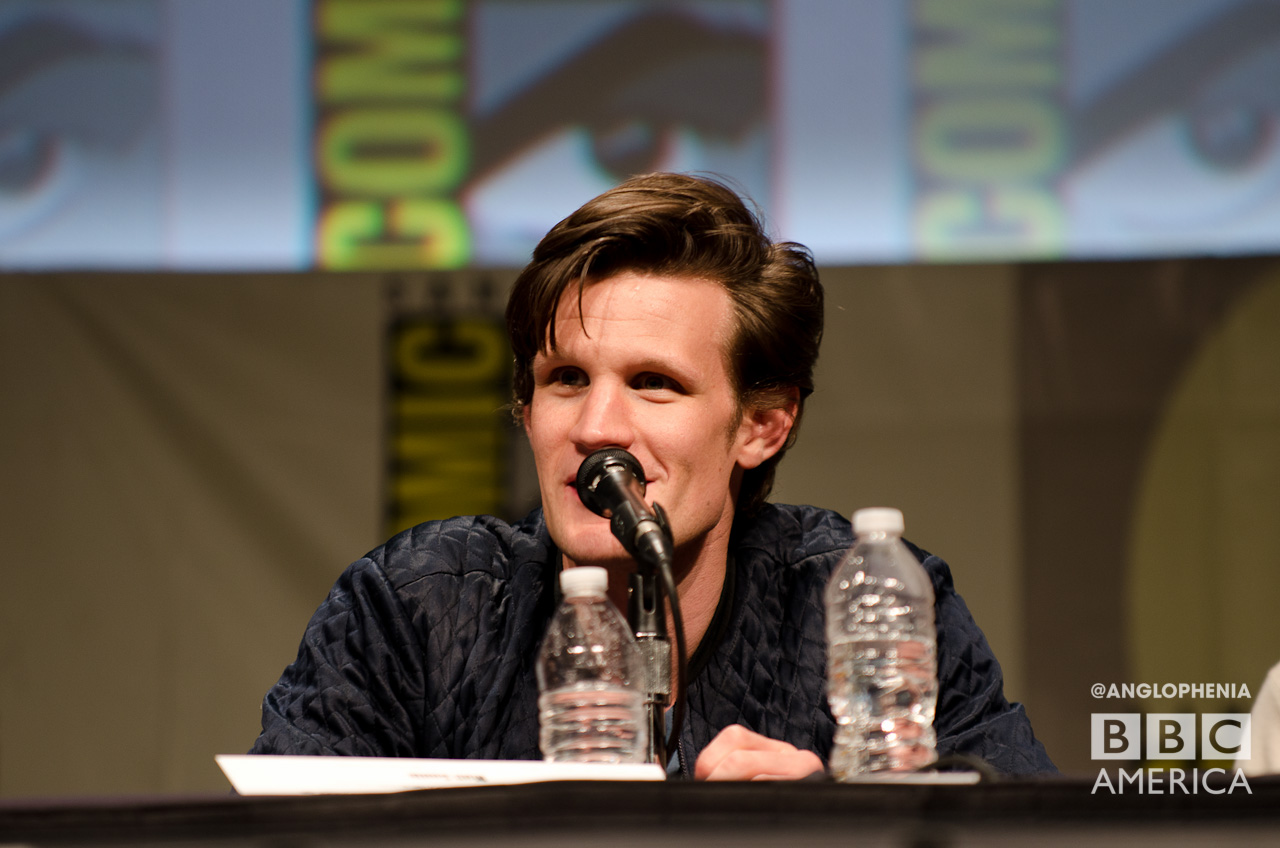 Fans have more than just heartbreak to expect in the upcoming season of Who. Moffat revealed a new episode title that basically says everything we need to know: "Dinosaurs on a Spaceship." And he teased the first episode, "Asylum of the Daleks," featuring "more Daleks than you've ever seen in one place." Skinner, the new EP who cut her teeth with the 2011 Christmas specials, says the season will be as "incredible as an epic as ever."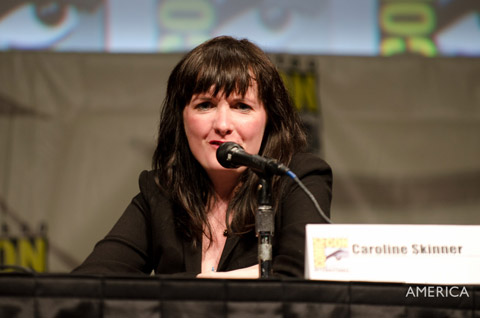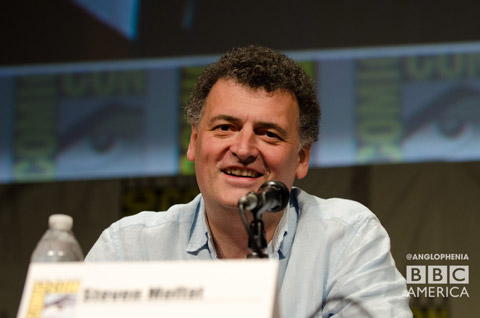 Of course, there was time for fun at the panel as well. The trio of stars all have their favorite costumes. Darvill's is the Roman centurion suit (naturally); Gillan's is the kissogram cop (obviously); and Smith's is the tweed jacket, bowtie, and Fez.
And like most office workers around the world, they've picked up items from their workplace. "We've all nicked various bits of the TARDIS," said Darvill.
When Matt Smith was asked about his craziest fan encounter, he said, "A woman in Wales who told me that I was the exact replica of her pet hedgehog."
Being a Time Lord, of course, means that Matt is subjected to endless travel jokes from random strangers. "If you ever meet me in an airport," he said, "don't say, 'You didn't bring your TARDIS then.'"
Read More
Filed Under: