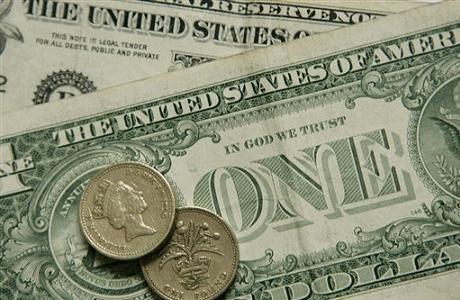 Longing for your native land and its people is one of the biggest strains of resettling abroad. And homesickness can strike hours, days, months or even years after you first hop aboard a plane without a return ticket. Here are just a few things that might make you mourn for good old Blighty.   
1. Strangers with British accents
You might find yourself wanting to accost these people, with little to say other than, "You appear to be British. Me too! How about that, then?" To avoid awkwardness, it's best to have a follow up observation prepared like, "Americans, eh. Mad aren't they?"
Tip: On the off chance these sorts of interactions don't evolve into cozy friendships, satisfy your Brit craving by joining expat groups.
2. Big events back home
RSVPing in the negative will make you feel sad. But, alas, missing weddings and even funerals is an unavoidable part of expat life.
Tip: Try to keep a slush fund for emergency trips home. Because that great aunt you barely knew will only get cremated once.
3. British money
Until I moved to the U.S., finding forgotten cash in drawers never made me emotional. Now, though, the glint of a pound coin or the smell of crisp fiver chokes me right up.
Tip: Spend or donate your pounds and pennies before departing for the U.S.
4. Christmas
Most American public holidays don't match with those back home so they won't make you homesick. Christmas, however, can be a lonely slog if you're not able to make it back to the UK.
Tip: Volunteer to work at a homeless shelter or try to score an invite to an American's house.
5. Dealing with British call centers
My occasional telephone interactions with comparatively bureaucracy-light British companies make me all nostalgic. These days, I barely notice customer service blunders that would once have had me screaming at the poor Geordie on the other end of the line.
Tip: Never ring call centers just for a chat. They don't like that.
6. Being turned down for credit
Even if your score was in the stratosphere back home, it'll hold no weight here. In the U.S., foreigners are all risky prospects with no relevant financial history. Being turned down for a credit card will make you long for the time when people respected your paperwork. 
Tip: Review your old credit card statements for a small, if pointless, ego boost.
7. The Olympics
I'm distraught to have missed out on all the British moaning that went on in the weeks and months leading up to 2012. Reading about it from afar just isn't the same as actually being there, sneering alongside my fellow countrymen.
Tip: Watch the excellent mock documentary series Twenty Twelve.
8. Your shipping container arriving
Being reunited with your stuff is as distressing as it is joyous. Everything smells of your old house! Even the shriveled up grape that somehow fell into a box of cushions and bed linen will make you wistful.
Tip: There's no way to avoid this unless you decide to ditch everything you own and start again stateside. In the long run, this might make you more miserable.
9. Extreme weather
My translucently pale skin and prickly demeanor simply cannot cope with the extreme heat of a New York summer. I fantasize about dreary days and wearing thermal underwear in July. Hearing Brits grumble about the rain and the cold back home is excruciating.
Tip: Avoid conversations about the weather from June until September.
10. Trying to make a new best friend
Finding a buddy who's good for more than superficial chitchat is tricky. While you wait to find "the one" you'll long for your pals back home. The problem is, most adults over twenty-five stopped taking applications for platonic soul-mates some time ago and finding the exceptions can take time. 

Tip: Treat friending like dating. Join groups and don't be scared to make the first move.  
What do you do when you're missing home?
Read More
Filed Under: