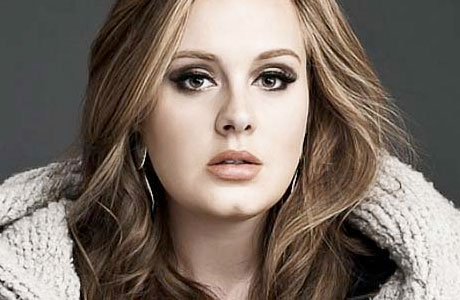 Families are complicated beasts, aren't they? Hair-trigger emotions always bubbling away, long-buried feuds suddenly reappear, and once you add intense fame and media attention to the mix, things can get pretty ropey, very quickly.
So it's with a sense of impending doom that we read (courtesy of the Daily Mirror) that Adele's estranged father, Mark Evans, has reappeared, seeking to build bridges with his daughter after an absence of some 21 years.
Mark, who left Adele with her mum when she was just three years old, has long been a topic of some aggravation for his daughter. She has mantained a close relationship with his mum, her grandmother, but then she did tell US Vogue that she would spit in his face, should she ever see him again.
For his part, Mark told the Mirror he has nothing but love for his (rich and successful) daughter: "I would have loved so much to have been able to hold her in my arms and tell her how happy I was for her.
"I want more than anything to be part of her life again and to be a big part in my little grandson or granddaughter's life. I'm having to face up to the fact that I may never get to know my grandchildren and it is breaking my heart."
Not that he's under any illusions as to why a reunion is unlikely at present: "I know I've been a drunk and a self-pitying fool but my heart was broken at the time and booze was the only thing that made the pain go away. I am begging her to give me another chance… It breaks my heart to think I might not see her in the years ahead or hold my little grandchild in my arms."
And he's even presuming to offer stern parental advice, suggesting that Adele and her partner Simon Konecki may live to regret starting a family so soon into their relationship: "I wish Adele and Simon had been together longer. I was the same when I was, coincidentally, pretty much the same age as her. No one could tell me anything because I thought I knew it all."
"We're from the same mould, Adele and me. We look the same, we're both big-boned and have strong jaw lines. We love the same kind of music and we're both stubborn. I haven't met Simon yet but my mum says he is a lovely chap so I'm pleased."
Quite how pleased Adele is going to be, seeing all of this dragged through the press, remains to be seen.
Read More
Filed Under: