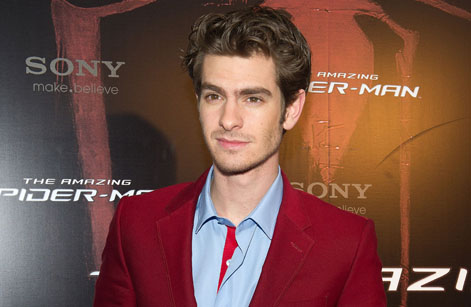 Andrew Garfield faced many challenges in playing Spider-Man, including proving that as a Brit he was capable of giving an authentic representation of a truly American superhero.
Yet Garfield has a lot of life experience that's American, which may have helped him with his Spider-Man portrayal.
He might have grown up in the UK and have a British mother – but his father is American and he was born in Los Angeles.
He says: "My dad brought me up on American movies and American culture and I've had the accent in my ears so I feel just as much American as I do English."
One thing Garfield definitely has going for him is a life-long enthusiasm for the superhero. He recalls how the Spider-Man outfit was his first Halloween costume when he was three years old. The comic book figure clearly struck a resonant note: "It was the first hero of mine, and as I grew up and realized more and more and more how in different ways I related to him. I felt such a great responsibility when I came to being offered the role, because I then had to really live up to what I know this symbol is."
In the run up to the much awaited release of The Amazing Spider-Man, Garfield has been peppered with all kinds of questions from the press. Everyone wants to know what it was like when he first tried out the Spider-Man costume.
"It was a special moment just before I put it on," he recalls. But pretty soon after it felt "itchy, uncomfortable and annoying."  Garfield seems to think there are lots of people who'd like to dress up as Spidey. "Everyone wants to put the suit on at some point because it's a fantasy," he says.
Wearing the suit may play into a fantasy but the actor maintains there's a hard reality too. He says, "suddenly you're a guy pretty much naked in spandex, and then you have to act confident with that spandex suit."
The new picture blends 3D action with emotional storytelling providing what the actor hopes is something worthwhile for audiences. Garfield says: "It's the fantasy of a normal kid who feels stronger on the inside than he does on the outside acquiring the power that he always dreamed of – and also just the sheer thing of swinging through the streets of New York."
The film has been getting some good reviews but more than a few critics have had a sense of déjà-vu, finding this new picture covers much the same ground as the original 2002 Spider-Man picture directed by Sam Raimi. That said, Andrew Garfield seems to have little to worry about – many critics have been quite impressed by his portrayal of one of America's more beloved superheroes.
Read More
Filed Under: