Brute Chorus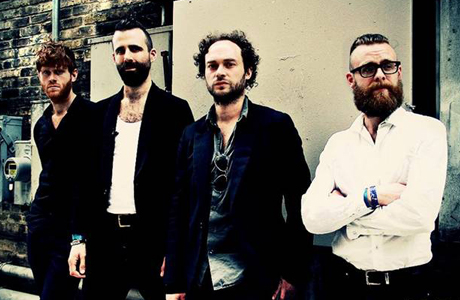 Style: Folk Metal

Members: James Steel, Nick Foots, Dave Ferrett, Mark Austin

What's the Story: This is no boy band. The bearded men appear shirtless and bloody in their new "Death Came Walking" video, coming across as intimidating yet intriguing. They have a masculine come hither draw with an Elvis hip shake to boot.
You May Know this Line: "Bird man, bird, bird, bird man."
Video Pick: "Death Came Walking"
In the Headlines: Seven Questions with Brute Chorus

In Their Own Words: "We're at the airport getting ready to go back to London. I'm a bit emotional actually. It's been a really good time [referring to the U.S. tour]. – The Singer with the Beard, DIY Tour Diary Video
On-camera Interview: We interviewed Brute Chorus at this year's SXSW Festival.

Tour Schedule: The guys are busy grooming and aren't touring at the mo'!
For Fans Who Like: Elvis, Decemberist, Violent Femmes
Recommended Track: "My Testament"
Read More
Filed Under: