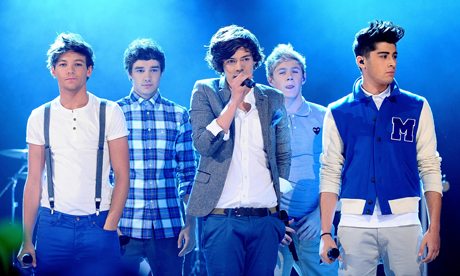 It was quite an event gearing up for the Queen's Diamond Jubilee and we're happy to report it was a huge success. Now that the ticker tape has settled, it's time to get down to some serious business … music!
We've all heard the term "British Invasion" when talking about The Beatles. This iconic group – probably not to their liking – is sometimes referred to as the original "boy band."
Well, it's happening again. It turns out, history does repeat itself. Concert venues and airwaves are being taken over steadily by Brits left and right. We're not complaining by any means. As part of the Summer of London celebration we've compiled a Top Ten list consisting of UK's most influential current musicians. Take a listen!
Be sure to tune into The Brit List: 20 Sexiest, hosted by Asha Leo (@ashaleo), Tuesday, June 12, 10:00pm ET/PT, where Leo counts down the hottest British models, actors, athletes and musicians. Who do you think should make The List?
Read More
Filed Under: