10. A Room For London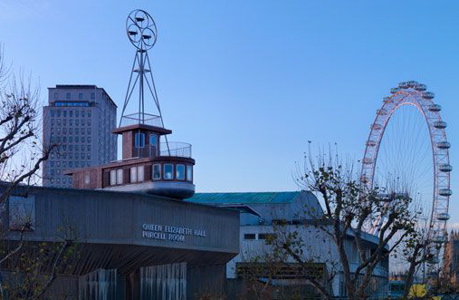 Few ideas sound better than this one.
It's an artboat.
Okay, sure, you've probably heard of art barges, maybe even been on one. But this is different. It's more of a conceptual boat in that it's not actually in the water but perched on top of London's Southbank Centre. It's a one-bedroom boat, named Roi des Belges and inspired by the actual craft that writer Joseph Conrad piloted in the Belgian Congo before he wrote Heart of Darkness. Artists, musicians and writers have been invited to spend several days, and nights, in the vessel, which has a magnificent view of the city, to create work inspired by their time there. Then other regular folks were invited to book other nights.
"A one-night stay in the room is designed as a complete break from the ordinary," explains the project's creators, "a rare moment to stand aside from life and contemplate it anew with the help of a great city and a piece of architecture that stimulates and enchants all one's senses."
Writers contribute podcasts, which you can listen to here. And you can watch musical performances here.
Sorry, as of press time, all bookings for the rest of the year have been filled, but the organizers are hoping to extend the project, called "A Room For London," into next year.
However, you might still be able to win a night on the boat. Through a competition called Ideas for London, people who propose new ideas for the city will be selected for one-night stays on board.
Read More
Filed Under: