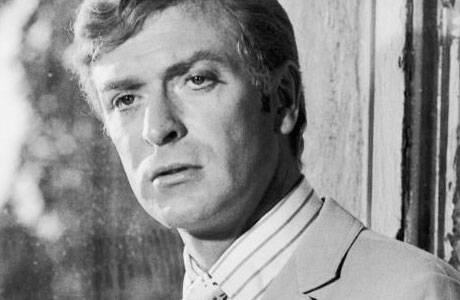 With the BBC America premiere of the distinctly criminal Inside Men happening this Wednesday, June 20, at 10/9c, here's a brief sample of some of the greatest crime capers in British cinema history:
The Italian Job (1969)

Over the years, this film has taken on totemic properties to the Brits. It's on a par with The Great Escape as a source of national pride, with Quincy Jones's funky theme, "The Self Preservation Society," being considered a dad classic. And the heist, with the tri-colored minis doing their acrobatics and all, is one of the most memorable in all of cinema. And that's before you even think about that bitter-sweet open ending, with their lorry balanced over a precipice, with the gold at one end and the lads at the other. The remake, while fun, doesn't hold a candle to it.
The League of Gentlemen (1960)
Every heist movie either succeeds by the narrowest of margins, or fails due to the tiniest of misfortunes, and the League's plan to rob a bank – put together by an affiliation of former solders – falls firmly into the latter category. The raid goes perfectly, the money is divided up and everyone goes their seperate ways, only to be arrested after a policeman discovers that a small boy has kept a record of their car registration plates, as part of his collection. Perishing kids!
Sexy Beast (2000)

http://www.youtube.com/watch?v=zqDBAvWdHgE
Ben Kingsley does such a magnificent job of portraying obsessive, terrifying madness that it's easy to forget that this actually is a heist movie. Basically, you've got Ray Winstone, a retired con in Spain, being steamrollered, no LAWNMOWERED into one last job by Ben. And behind Ben is Ian McShane, who looks as menacing as Ben acts. No wonder poor Ray walks away from the job looking like jelly on a pneumatic drill.
The Great Train Robbery (1979)
Or The First Great Train Robbery, as it's known in the UK. A Sunday afternoon classic yarn, in which the roguish Sean Connery and Donald Sutherland conspire to steal a shipment of gold which is travelling by train, from London to Folkestone, to help finance the Crimean war. It's their sharp wits against the careful precautions taken by the bank. And they would have gotten away with it too, except for a ripped jacket, which sends poor Sean to his doom. Is all hope lost? Watch it and find out!
The Lavender Hill Mob (1951)
http://www.youtube.com/watch?v=qfMRwqci6M0
An oldie, but a goodie. This is the tale of a band of well-educated miscreants who hatch a plot to smuggle stolen gold bullion out of the country by melting it down and reshaping it as decorative Eiffel towers. Naturally, their plan goes awry, and six of the towers are sold to a party of British schoolgirls, who are taking them back to the UK. There follows a frantic scramble to try and get all six towers back before the jig is up. It's not exactly Reservoir Dogs, but that's not necessarily a bad thing.
What did we miss? Tell us here:
Read More
Filed Under: