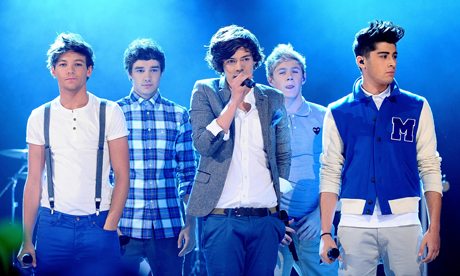 In the latest installment of our "Brit List: Summer of London" series, we twist Torchwood star John Barrowman's arm and get him to pick his favorite member of that newest British import One Direction, the Simon Cowell-approved boy band and hitmakers behind "What Makes You Beautiful." (Apparently, the lads are big Captain Jack fans!)
FYI: Louis Tomlinson and Harry Styles are both competing in our second annual Anglo Fan Favorites tournament. Lend them your votes if you'd like to see them on to the next round.
Mr. Barrowman will be featured as a panelist as BBC America counts down The Brit List: 20 Sexiest on Tuesday (June 12) at 10/9c.
Who's your favorite One Direction member? Tell us below:
Read More
Filed Under: