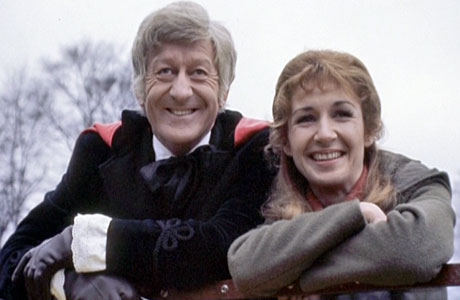 The BBC have confirmed that Caroline John, the actress who made her name playing Liz Shaw opposite Jon Pertwee's Third Doctor in 1970, died on June 5. She was 72.
Caroline had a long and varied career, including a stint in the Royal Shakespeare Company, and the National Theatre, before taking on the role of Doctor Liz Shaw, a scientific rival for the pompous and boffiny Third Doctor, in the first color series of Doctor Who.
She took the companion role in such definitive Who stories as Spearhead from Space, The Silurians, The Ambassadors of Death & Inferno. After leaving the show, she also briefly appeared in the 20th Anniversary special The Five Doctors and the Children in Need special Dimensions in Time, as well as several of the more recent audio adventures.
Her most recent film role was in the Richard Curtis film Love, Actually, in which she played the gran of little drummer boy Sam:
Here's her debut appearance on Doctor Who, bickering with both the Brigadier AND the Doctor, just to get a little respect:
Anglophenia ran an appreciation of Liz Shaw as part of A Companion To The Doctor's Companions earlier this year.
Read More
Filed Under: