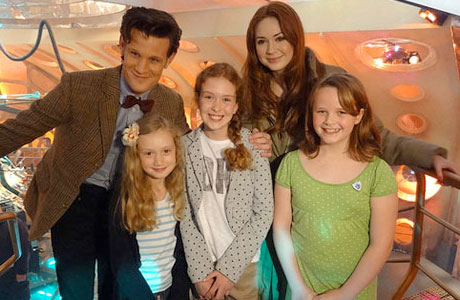 Well this is all fairly self-explanatory. Basically there's been a mini-episode of Doctor Who, written by the children of Ashdene School, in aid of the 2012 Olympics, and featuring the Doctor's scariest of recent adversaries.
It also features his scariest ever hairdo, but that might be a spoiler.
Enjoy!
http://www.youtube.com/watch?v=88e5vGPTVgg&feature=related
Oh and here's a behind-the-scenes report, on the BBC children's TV show Blue Peter, which ran the competition in the first place:
http://www.youtube.com/watch?v=YqkOrcAJh6A
PS: It's probably best not to ask pedantic questions – like where the runner got the gold medal from, as the Olympics haven't started yet (you can tell cos he's still holding a lit torch) – you're missing the point.
Read More
Filed Under: