Welcome to a new, occasional thread here on Anglophenia, in which we point out where you can find an actual blue Police box, of the sort that they based the original TARDIS on, in an everyday situation. I have no idea how many of them there are, but let's use this opportunity to pool our resources, and maybe create a kind of map, so Whovians know where to go if they want to see one in real life.
This police box here, for example, can be found standing outside the underground station at Earl's Court, London. That's where I took these pictures, yesterday.
It's quite a fat TARDIS, isn't it? And has a tall bobbley light on the top.
Here it is again, without the exciting action of the traffic getting in the way: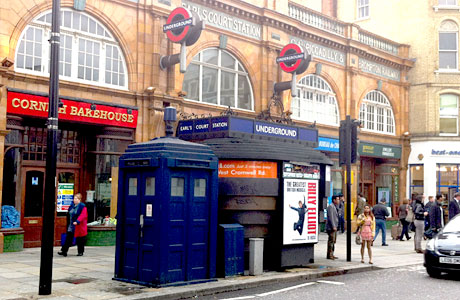 Send in your entries to "Great Scott! It's A TARDIS!" here:
Read More
Filed Under: