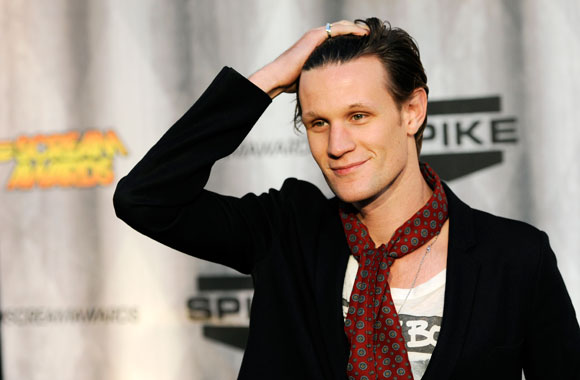 UPDATED: Matt Smith has completed his leg of the relay – watch video
Some might say we carry a torch for Matt Smith around these parts. Well, the Doctor Who star will return the favor, the series' official Twitter account revealed today (May 24). He'll begin the torch relay in Cardiff on Saturday (May 26). "To carry the Torch is an honor, one I thought I'd never get," Matt says. "I'm very excited!"
The breaking news caused such a stir that "Matt Smith" was trending on Twitter this evening.
And just FYI: in a bit of Summer Games synergy, Matt Smith will be playing Olympic rower Bert Bushnell in the film Going For Gold, which is set to air Wednesday, June 27 at 10/9c on BBC America.
How excited are you for this news? Tell us below!
Read More
Filed Under: