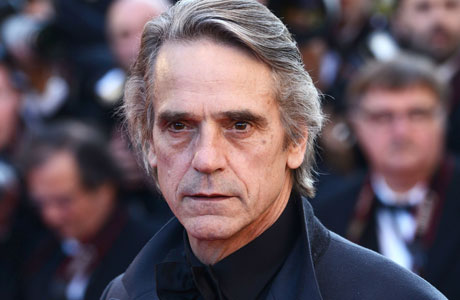 Jeremy Irons has been in Cannes this week promoting Trashed — an ecological documentary warning of the hazards resulting from the irresponsible dumping of waste.
The Oscar winning actor and star of the TV series The Borgias roams the world in Trashed in his mission to explore the problems posed by rubbish disposal.
He says: "We see in this film the damage that it does to our health, and to our environment. Both with incinerating and with burying and the letting go in the sea. We have to start thinking what is best for our society, what is best for our life to make us healthier, happier."
Irons' involvement appears heartfelt: he not only appears on camera but he also served as executive producer of the film which is directed by Britain's Candida Brady.
Although the documentary doesn't display any dazzling feats of filmmaking the narrative is very clear and logical — and it is fully comprehensive. It is however a little one sided because the opinions of waste disposal offenders aren't really heard.
Irons says: "All I can say is that coming to Cannes and showing it here and getting a little bit of a profile for it is a help. You have to do in life what you feel you have to do – if I can use my 'celebrityness' to help get that message wider seems to be daft not to do it."
Read More
Filed Under: