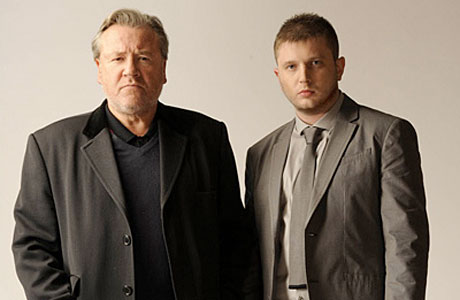 A week or so ago, we looked at British TV theme tunes, and in particular stopped to give extravagent praise to The Sweeney, the hard-boiled '70s cop show where the police played by the same rules as the criminals and no one was safe from a back-hander or two.
Well, as if by magic, the trailer for the new film version of the show has emerged, starring Ray Winstone and Ben Drew (otherwise known to British music fans as Plan B) as Detectives Regan and Carter, the wayward crime-fighting duo that make Starsky and Hutch look like Ron and Hermione. And they're joined by the equally legendary Damian Lewis, Steven Mackintosh and Hayley Atwell.
Here's the trailer:
Oh and by all accounts (the Daily Mail) there's even room for a cameo from Top Gear's own Jeremy Clarkson.
The Sweeney is released in the UK on September 21.
Read More
Filed Under: