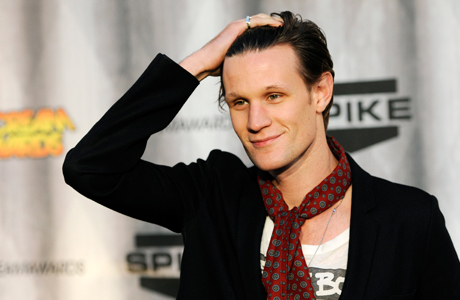 The British version of the Disney Junior channel is set to launch A Poem Is, a new show designed to create a love of poetry among younger viewers, and in order to do this, they've enlisted some fairly astonishing UK talent.
The actor Richard Briers, for example. Or Little Britain's David Walliams, or Whoopi Goldberg or Kenneth Branagh. Maybe Downton Abbey's Michelle Dockery is more to your taste? No? Well how about Matt Smith, the Doctor. The fella on all the lunchboxes. Yeah, that oughta do it.
The show aims to feature classic Disney animated sequences as a way of illustrating the poems read by celebrities, and Matt is reading the delightful Once They All Believed In Dragons, by the first US Children's Poet Laureate, Jack Prelutsky.
In a press release for the show, Matt says he has "always had an enthusiasm for poetry," and that he's glad to have had the chance to read for A Poem Is, as it provides "a whole new generation of young minds a way of learning and sharing poetry."
"The fact that it's set to some of the most iconic Disney animations just makes the whole experience so enjoyable."
He concluded "It is so vital to my art to have an understanding and appreciation for classic literature."
And yes, you can count Doctor Who scripts as classic literature.
Read More
Filed Under: