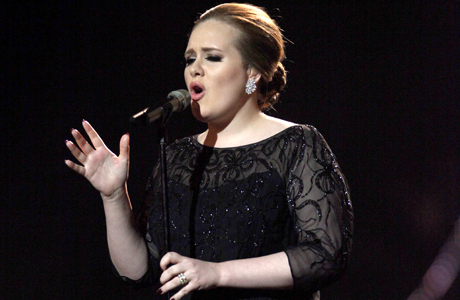 It's time for the Ivor Novello Awards again, in which songwriting achievement is given the respect it rightfully deserves. All those other music award ceremonies focus may heavily on performance, sex appeal, sales, the artistic vision of the video director and so on, but if you're up for an Ivor, that means you are officially GOOD at SONGWRITING.
By which logic, Adele is four times better than anyone else in the room, as she leads the field with four nominations, two in the same category.
She's up for:
• Best Song Musically and Lyrically, for "Rolling In The Deep"
The other nominees are Ed Sheeran's drug lament "The A Team" or Florence and the Machine's valkyrie war cry "Shake It Out".
PRS for Music Most Performed Work
There are only three nominated songs and two of them are by Adele:  "Rolling In The Deep" and "Someone Like You" are up against Take That's "The Flood"

• The Album award for "21"
The other nominees are PJ Harvey's war poetry "Let England Shake" and Kate Bush's festive unsettlement "50 Words For Snow"
The 57th Ivor Novello Awards take place tonight at London's Grosvenor House Hotel.
Read More
Filed Under: