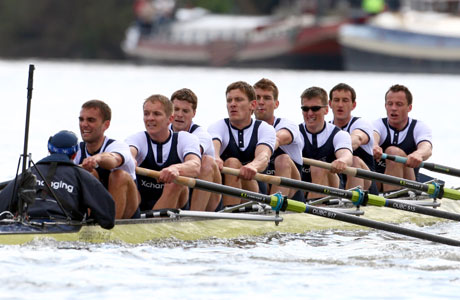 If your only experience watching competitive rowing is that Winklevoss twin scene in The Social Network, here's a chance to broaden your horizons. BBC America is airing the 158th Oxford and Cambridge Boat Race live from the River Thames tomorrow (Saturday, April 7) at 8:45 am ET.
The two elite British universities have vied for the trophy since 1829, with the Boat Race becoming an annual event in 1856 (it was preempted during the world wars). The Cambridge University Boat Club leads historically with 80 victories to Oxford's 76, but Oxford has won seven of the last 10, making them the odds-on favorites. For more on this year's Boat Race, visit BBC Sport.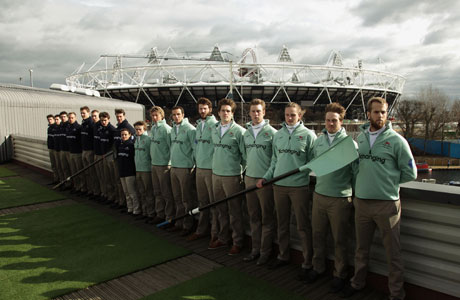 Here's a bit of Oxford's preparations for the Boat Race, which the team has documented in a set of riveting videos:
Who are you rooting for in this year's Boat Race?
Read More
Filed Under: