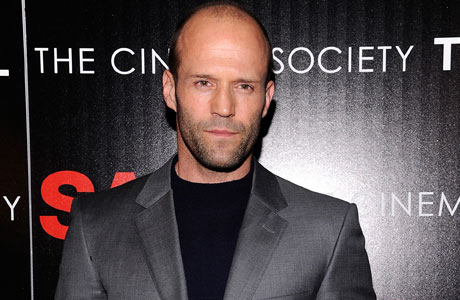 In his new action thriller Safe, Jason Statham plays an action man who shows a softer side. Commenting on the film, Statham says: "This has a real emotional pull. I've got this very young, vulnerable girl that I end up saving, and we have this very sweet relationship."
But to most observers, Safe won't look that different from other action films in which the actor has starred.
The film has kinetic sequences and gunplay with Statham right in the middle of it all fighting off lethal foes drawn from the Triads, Russian mobsters and crooked cops.
Safe is quite violent. Associated Press film critic David Germain has described the movie as "mindless carnage." I asked Statham if there were certain kinds of movie violence he wouldn't do.
His response: "I'm an actor. I'm not out to be judged on what I partake in. I'm coming to play a character in a film, and the responsibility is not on my shoulders as what I think or see about violence."
Statham is a dynamic presence on screen – his films rely on his physical dexterity. He's an action star who likes to do his own stunts. Does he ever fear for his own life?
He says: "I don't feel you can ever commit efficiently to something if you're thinking about the negative outcome. You have to be very focused and positive to do any kind of stunt, and you have to see it in a positive light."
Safe faces a challenge. Its opening weekend is the one chance it has to make an impact at the box office. A week later the superhero film The Avengers will arrive in cinemas. It's widely expected to be a powerful blockbuster pulling audiences away from other movies.
Read More
Filed Under: