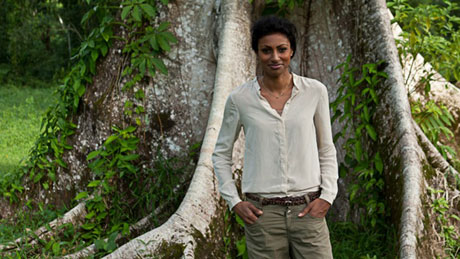 When it comes to comfort cuisine, few do it better than the British, with their rich, starchy stews and puddings; hearty meat dishes; succulent sausages; and, of course, the abundance of sweet and savory items fried and flecked with salt.
Well, Dr. Shini Somara, the British host of BBC America's No Kitchen Required (premiering Tuesday, April 3 at 10/9c), reflects on her favorite comfort foods from back home. Oh, what we would do for a good bangers 'n' mash with onion gravy right about now…
See also: Gothamist's interview with No Kitchen Required chef Madison Cowan.
What are your favorite British comfort foods?
Read More
Filed Under: