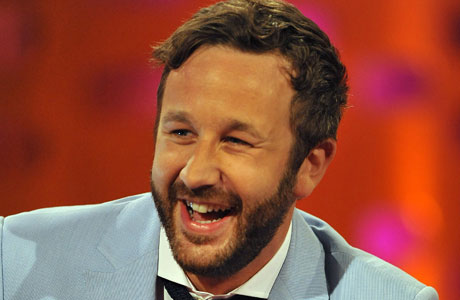 Irish actor Chris O'Dowd, whose career was launched with the 2006 British TV sitcom The IT Crowd, is moving onwards and upwards.
He made a big impact in the U.S. last summer with his appearance in Bridesmaids as Kristen Wiig's romantic interest, an Irish cop.
Now he can be seen in Friends with Kids, a new romantic comedy, which opens on Friday (March 9). The film also co-stars three fellow members of the Bridesmaids cast.
The affable O'Dowd is taking his newfound success in stride.
He says: "I'm on a lot more Facebook profile pages than I used to be. It's changed a lot, but from a day-to-day level, not at all. I still live in the same place and do the same thing."
Friends With Kids, which is set amid a world of young couples and their babies, is not short on the lavatory and sexual humor that defined Bridesmaids.
O'Dowd says: "I think life is crude, so I think if you steer away from that so much to appease an audience, then you're not being honest."
The actor acknowledges that Bridesmaids did bring more work offers but it was, as he puts it, "much poorer rom-com stuff."
However, right now, O'Dowd has little to complain about. The year began on home turf in Ireland filming a partly autobiographical TV series. He also has another big Hollywood film in the pipeline: Judd Apatow's comedy This Is Forty, a sequel of sorts to the filmmakers 2007 hit Knocked Up, which is scheduled to open in December.
Trailer for Friends with Kids
Chris O'Dowd on The IT Crowd
Buy The IT Crowd on iTunes.
Did you watch Chris O'Dowd on The IT Crowd? Did you expect his current Hollywood success? Tell us below:
Read More
Filed Under: